One of the things that makes Barcelona such a great place to live is the fact that, no matter how long you spend here, there's always something new to discover. Everyone is familiar with sights such as the Sagrada Familia or the Pedrera, but I suggest you spend a few hours simply exploring and going with the flow. You'll be amazed by the number of beautiful buildings, surprising statues and other interesting stuff you come across.
This series of 3 Art Nouveau fountains by Catalan artist Josep Campeny were built in 1912. The fountains are located in the Eixample district and you can either walk between them or take the metro.
The first fountain is called the Font del Noi dels Càntirs (Boy with water bottles fountain) and is located in Plaça Urquinaona. It's just by the entrance to the Urquinaona metro station.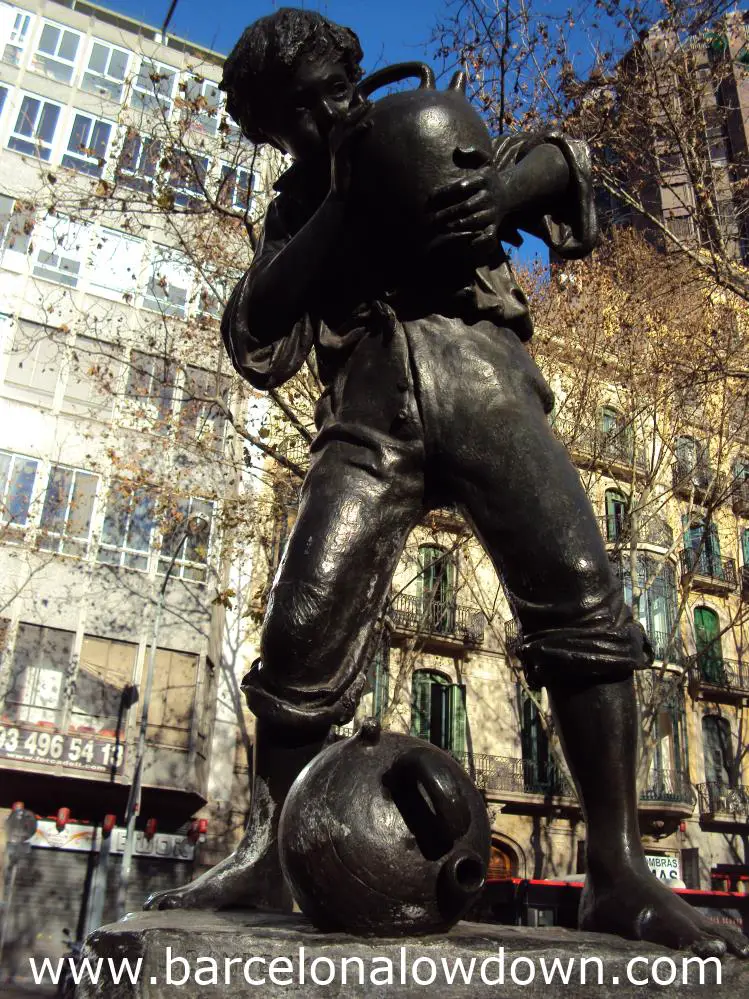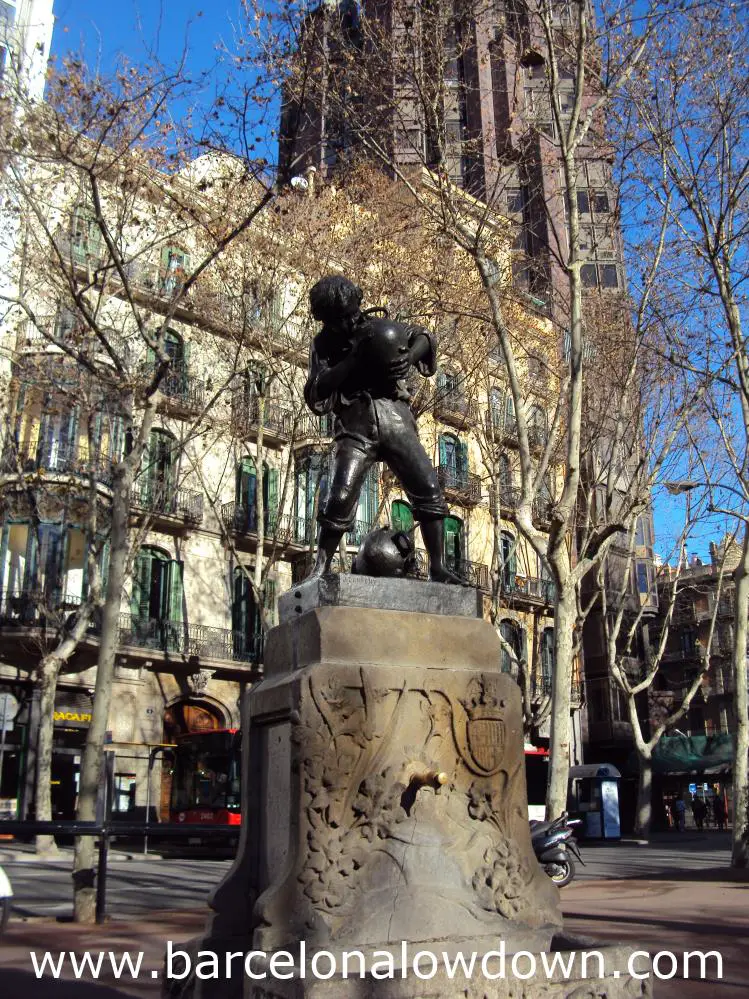 Second up is the Font del Trinxa (Trinxa's Fountain) which is at the intersection of Carrer Pelai and Ronda Universitat by the Universitat metro station.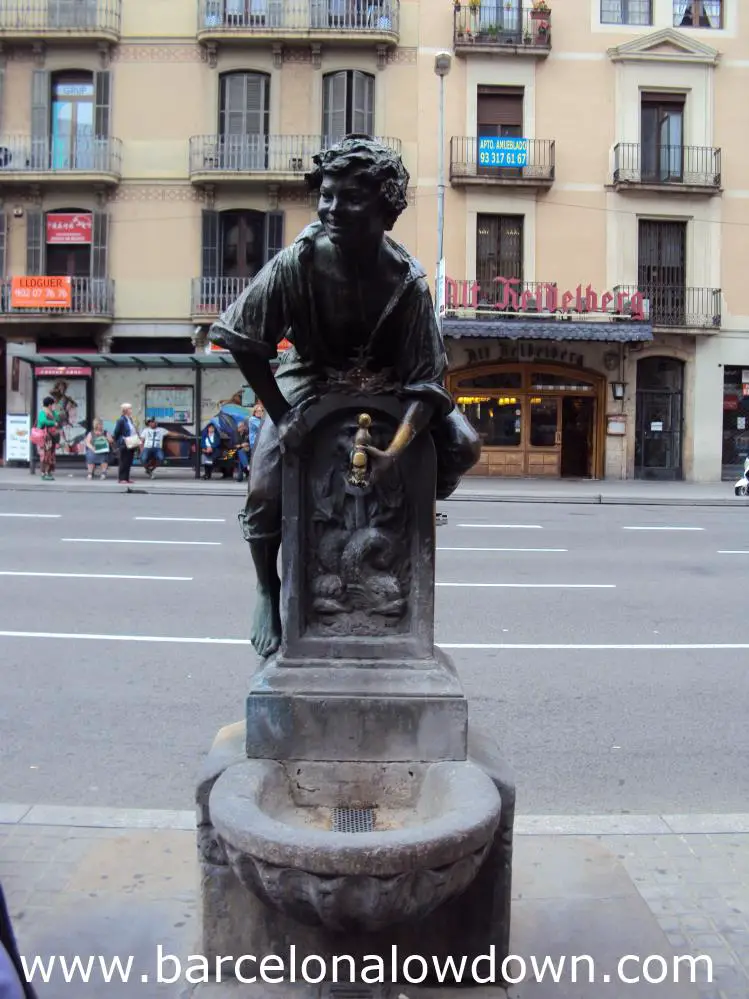 Lastly we have the Font de la Granota (The frog fountain) which is interesting because:
Instead of coming out of taps, the water comes out of the frog's mouth.
The fountain was restored in 2010 after being damaged by a crane.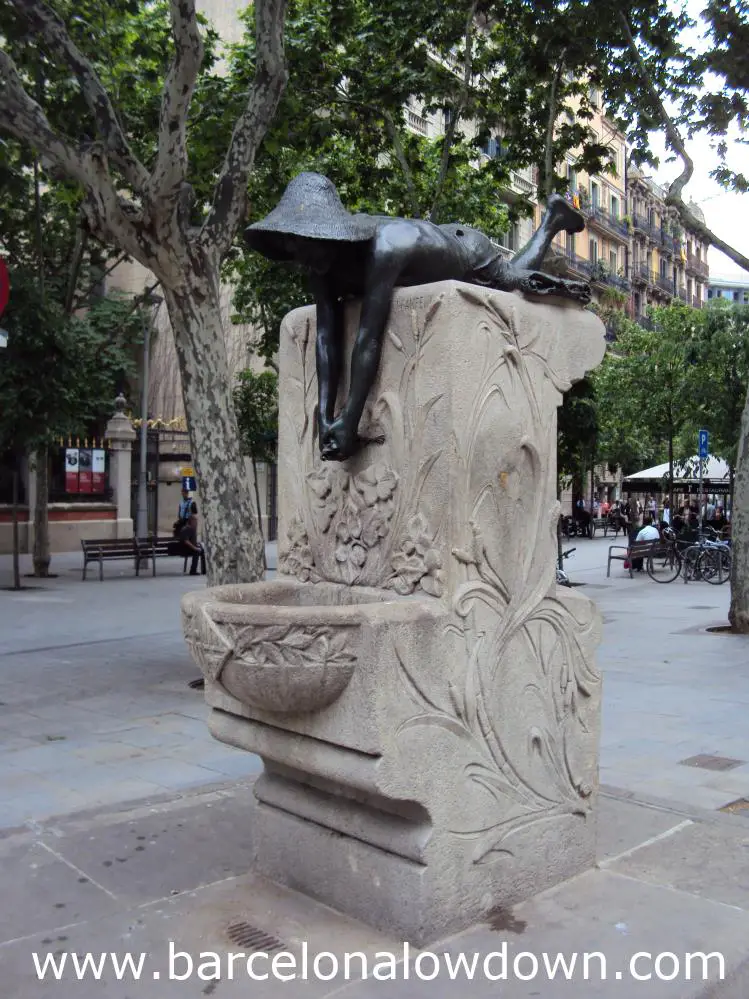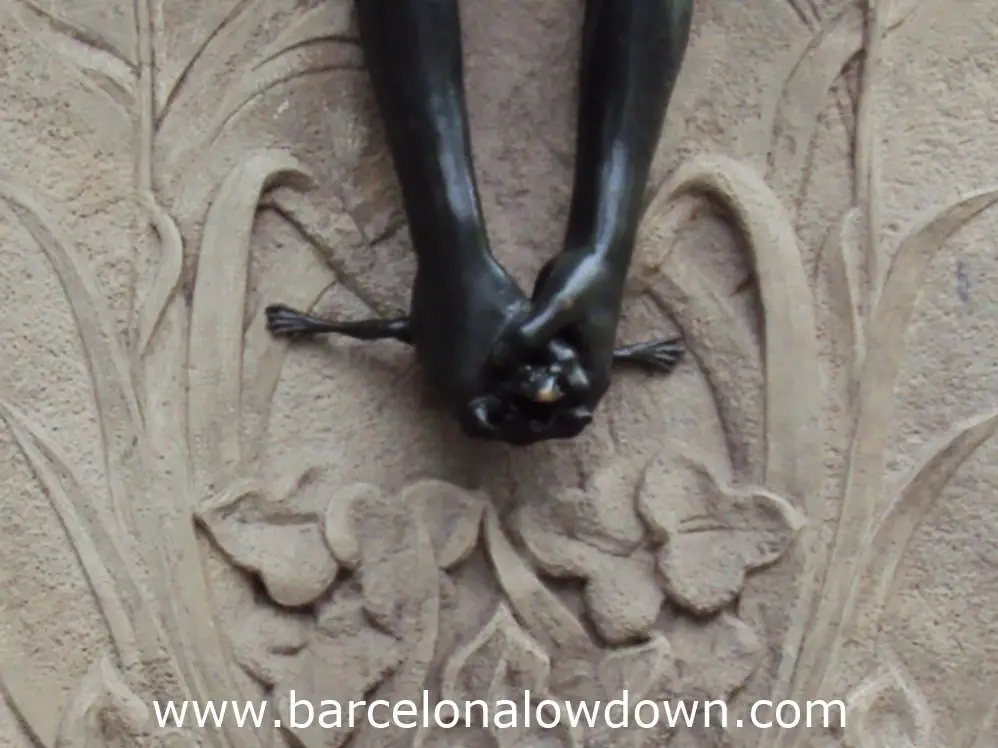 The Font de la Granota is at the intersection of Av. Diagonal and Carrer Corsega just a few metres from the "Diagonal" metro stop.
Art Nouveau or Modernista?
Art Nouveau refers to a style of art and architecture from the late 19th and early 20th century. The artists tried to break away from the previous artistic styles and create a new modern style which was inspired by nature. In Catalonia the Art Nouveau movement was known as Modernisme and was headed by artists such as Antoni Gaudi and Josep Llimona. In this blog I tend to use the terms Art Nouveau and Modernista interchangeably.
About the Artist
Josep Campeny I Santamaria was born in Igualada in 1858. He studied art in Paris along with Josep Llimona. His most famous Works include the Font de La Granota.
Map