Smartphones are great and one of the most useful Apps for travellers is Google Maps. If you haven't used it yet I suggest you download it now from the Play Store and check it out.
The only downside used to be that when you went abroad you got charged expensive roaming fees. Luckily last year Google Maps started saving cached versions of the maps in your phone. Put simply, this means that you no longer need to be connected to the internet to use Google Maps. You can save (cache in computer speak) the map of Barcelona using free WIFI in your hotel or at one of the many free WIFI hotspots located throughout Barcelona. Once the map is saved in your phone you can keep using it without having to connect to the internet again.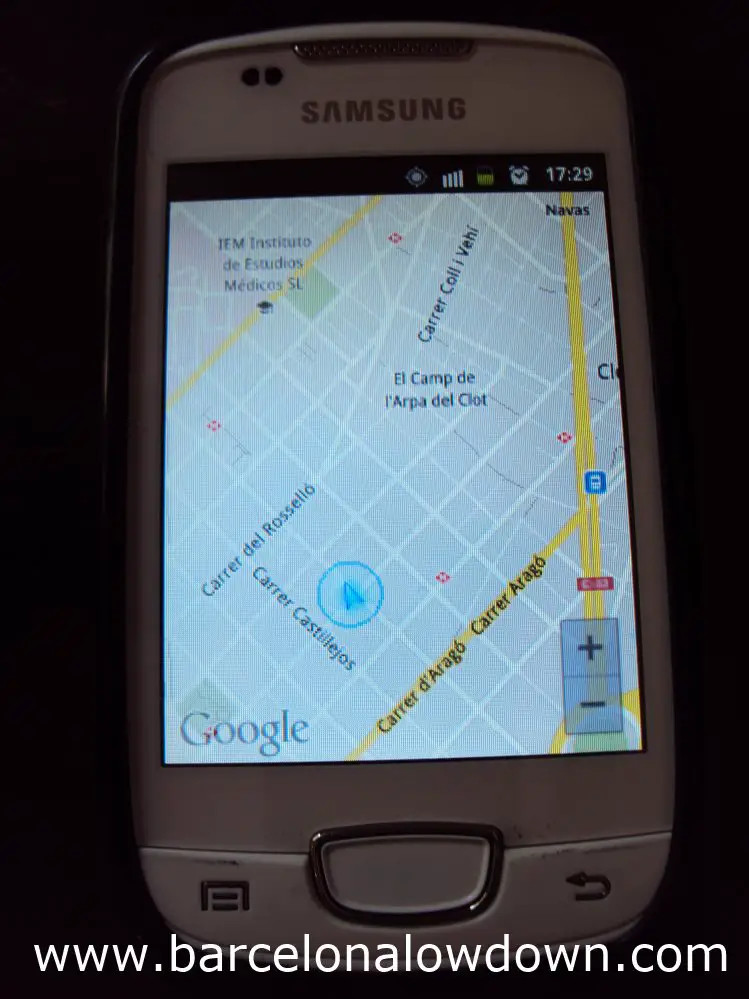 How To Use Google Maps Without Paying Roaming Charges
Turn OFF Your Telephone's Data Connection (Most phones will do this automatically by default but I turn it off before I get on the plane just to be on the safe side!)
Arrive at Barcelona
Turn ON the GPS
Turn ON WIFI and go to an area with free WIFI
Start the Google Maps App (If you haven't got the latest version you may need to download it from the Play Store)
That's it! Google Maps will automatically load a map of your current location and store it in your smartphone.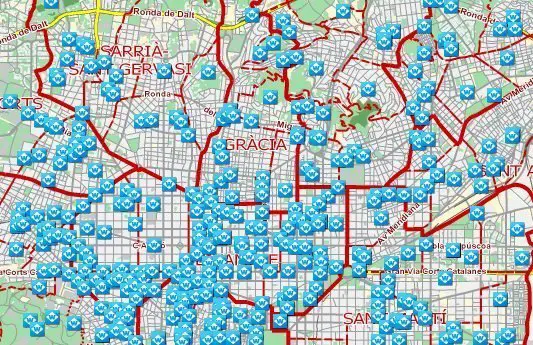 Map of WIFI hotspots in Barcelona
Troubleshooting
If it doesn't work you should check the following:
Have you installed the latest version of Google Maps? Download it from the Play Store just in case.

Have you cached a map of Barcelona? If you haven't used Google Maps while connected to the internet in Barcelona you won't have the correct map stored in your smartphone yet. Go to a WIFI hotspot and try again.
About Google Offline Maps
Please note that if you check the help pages for Google Maps you will see that they talk about Offline Maps which allows you to save selected areas of maps (and other handy stuff). Unfortunately Offline Maps aren't available for Barcelona yet. It doesn't matter though because you can just use cached maps as described above. More information about Google Maps here