Peratallada is one of the most picturesque and best conserved medieval villages in Catalonia. Unlike most medieval villages and towns, which have grown and expanded over the centuries leaving the original village centre surrounded by newer buildings, Peratallada has retained its original defensive walls and remains largely untouched.
Indeed, apart from the three pay and display car parks which have been built to accommodate visitors from Barcelona, Girona and resorts on the Costa Brava, the village has hardly changed in more than eight hundred years.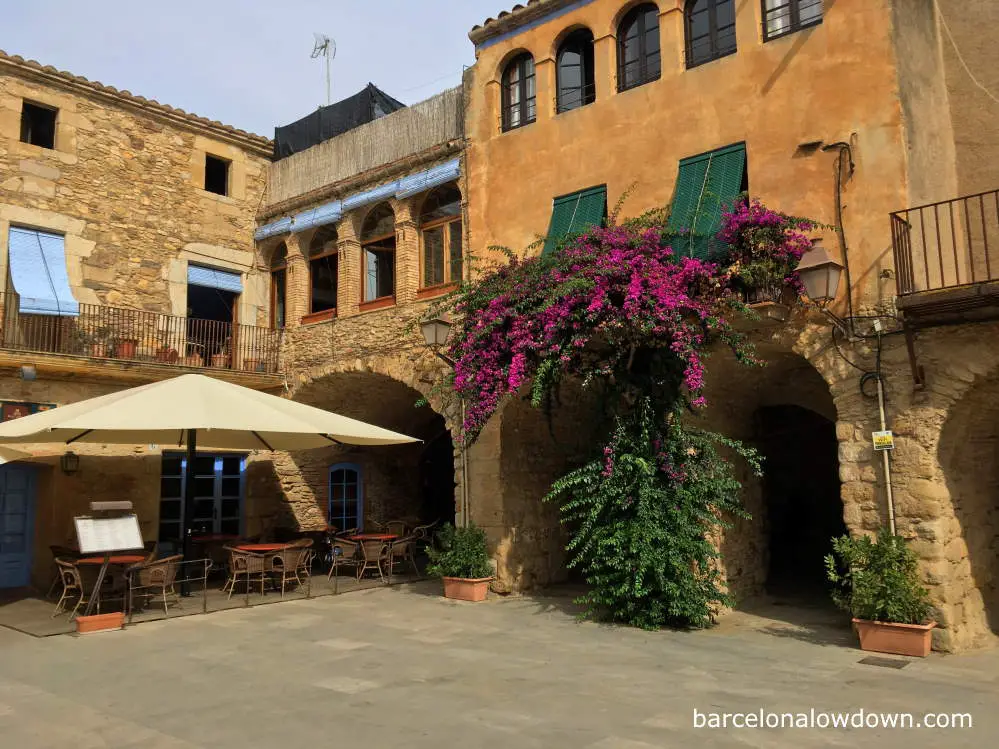 What to See in Peratallada
Peratallada dates back to the eleventh century, although people have lived on the site since pre-Roman times. The village grew up around a castle and is surrounded by defensive stone walls and a moat.
Within the walls, the village is a labyrinth of cobbled streets and stone houses which were built using sandstone which was extracted to create the moat. The name Peratallada is derived from the words Pedra (stone) and Tallada (cut) and refers to the fact that the village was literally cut out of rock.
1. The Church of Sant Esteve
Just outside the defensive walls stands the Romanesque Church of Sant Esteve (Catalan: L'Església de Sant Esteve de Peratallada), which was built during the twelfth century and contains the tomb of Gilabert de Cruïlles.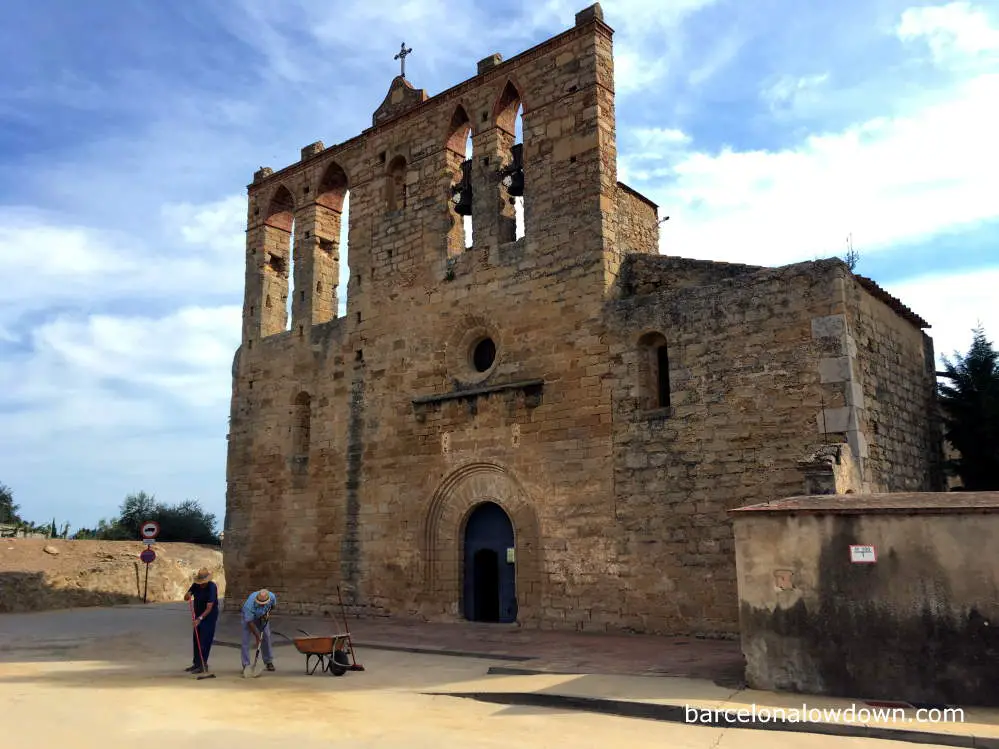 2. Portal de la Virgen
Opposite the church, El Portal de la Virgen is the main entrance to Peratallada. The gate, which is accessed by a small stone footbridge across the moat, would originally have been protected by a wooden drawbridge.
3. Cobbled streets and medieval buildings
Walking through the Portal de La Virgen is like stepping back in time to the middle ages. From here, Carrer de la Roca leads to a maze of narrow cobbled streets which have changed little over the centuries.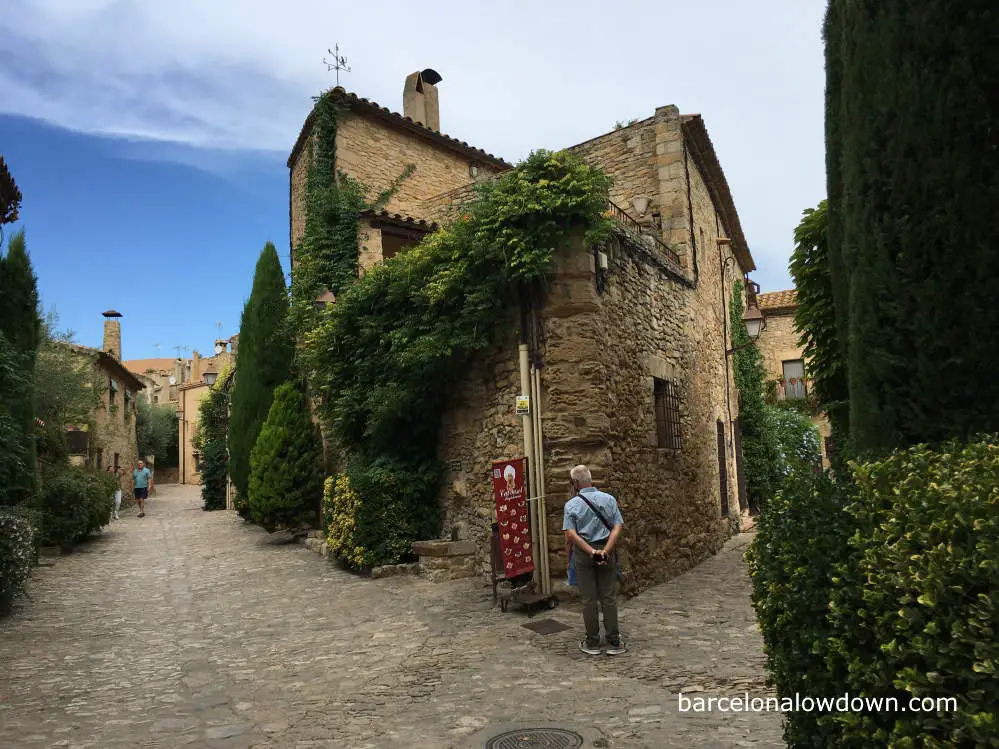 4. Plaça dels Esquiladors, Plaça de les Voltes and Plaça del Castell
There are several picturesque plazas in Peratallada where you can relax and enjoy a drink or a meal while enjoying the view.
You can pick up a free map of the village from the Tourist Office, which is located inside one of the bars on Plaça del Castell.
5. The Castle of Peratallada
Peratallada's castle was built in 1065 by Guillem de Peratallada and includes an impressive Romanesque keep. Unfortunately, the castle is privately owned and isn't open to the public, although apparently it can be rented for events, weddings etc.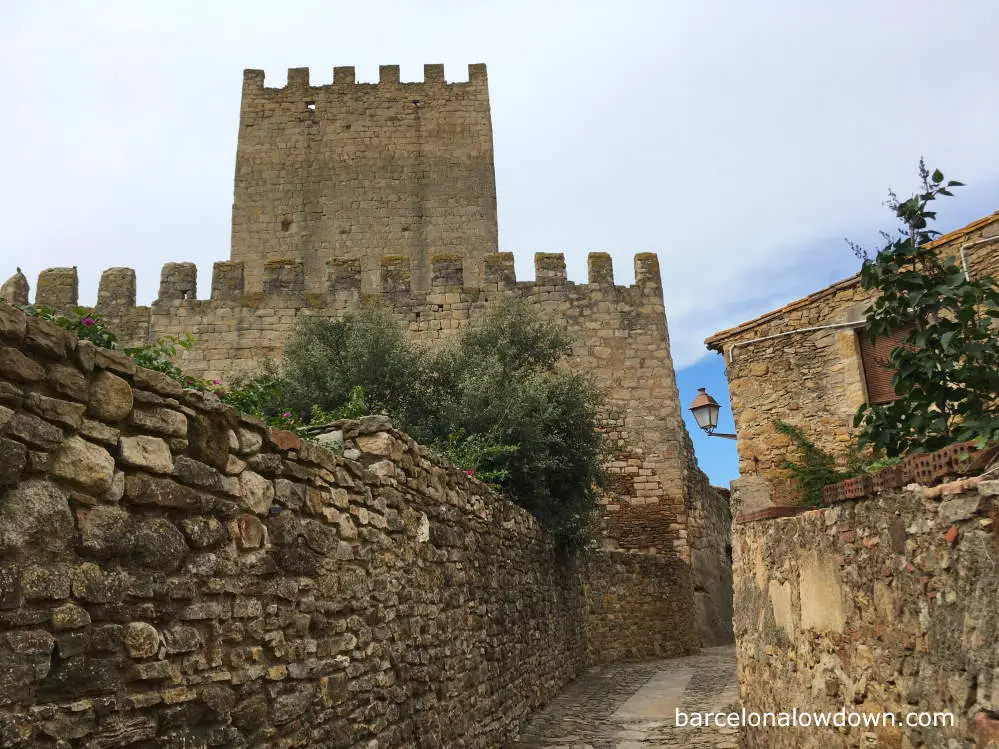 How to get to Peratallada and where to park
By Car
The easiest way to get to Peratallada from Barcelona is by car. The journey takes less than two hours following the AP-7 motorway to Girona followed by the C-66 and GI-644.
There's a pay and display car park at the entrance to the village, in front of the church of Sant Esteve. If this car park is full, there are two smaller car parks on the other side of the village.
By Bus
There are no direct buses from Barcelona to Peratallada. Bus company SARFA operate one bus per day from Girona to Peratallada, and other buses via Palafrugell. Timetables and fares here.
Tours
Get Your Guide has a one day tour of the Costa Brava from Girona which visits, Calella de Palafrugell, Port Bo, Begur, Pals and Peratallada.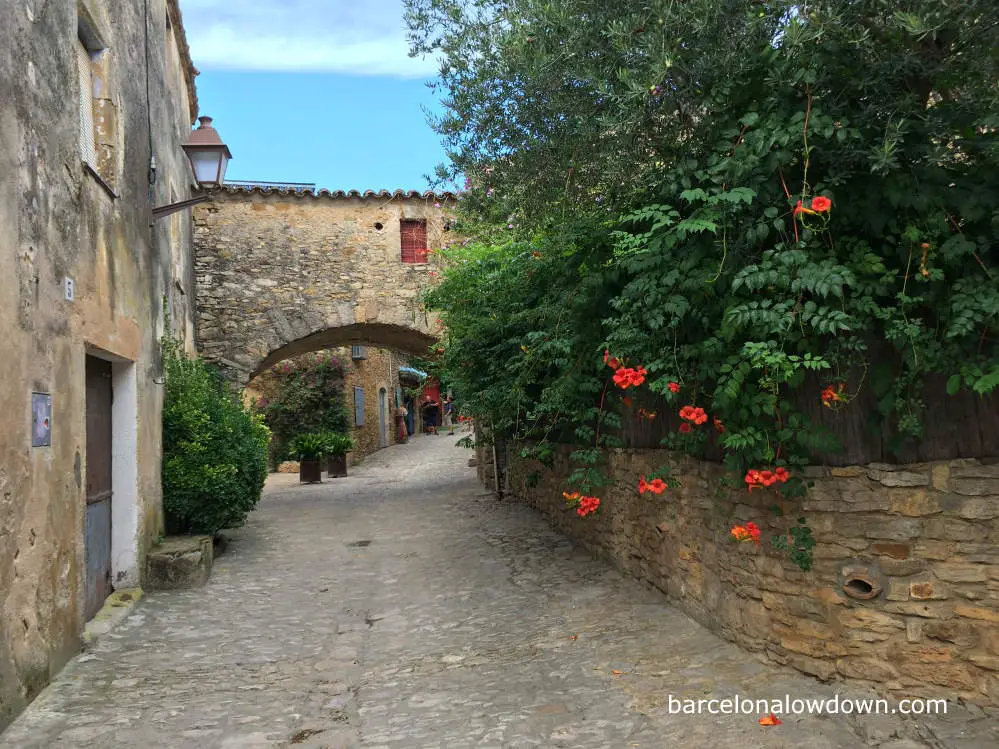 Where to stay in Peratallada
We visited Peratallada as a day trip, you only really need an hour or so to visit the village. If you decide to stay the night, there are several hotels and apartments to choose from.
Places to visit nearby
Peratlallada is located close to the Costa Brava, in Girona province and there are plenty of places to visit nearby.
Pals
Eight kilometres from Peratallada, the medieval town of Pals is another popular day trip from Barcelona or the resorts on the Costa Brava. Pals also boasts a long sandy beach (Platja de Pals) which is a popular spot for windsurfing and other water sports.
Girona
The ancient city of Girona is home to one of the best-preserved medieval Jewish Quarters in Spain. A popular day trip from Barcelona, Girona is known for the colourful houses which line the River Onyar, an impressive Medieval Cathedral, ancient city walls and for having been featured in series six of Game of Thrones. In April the city plays host to an extravagant flower show called Girona Temps de Flors which last for two weeks and attracts more than 200,000 visitors each year.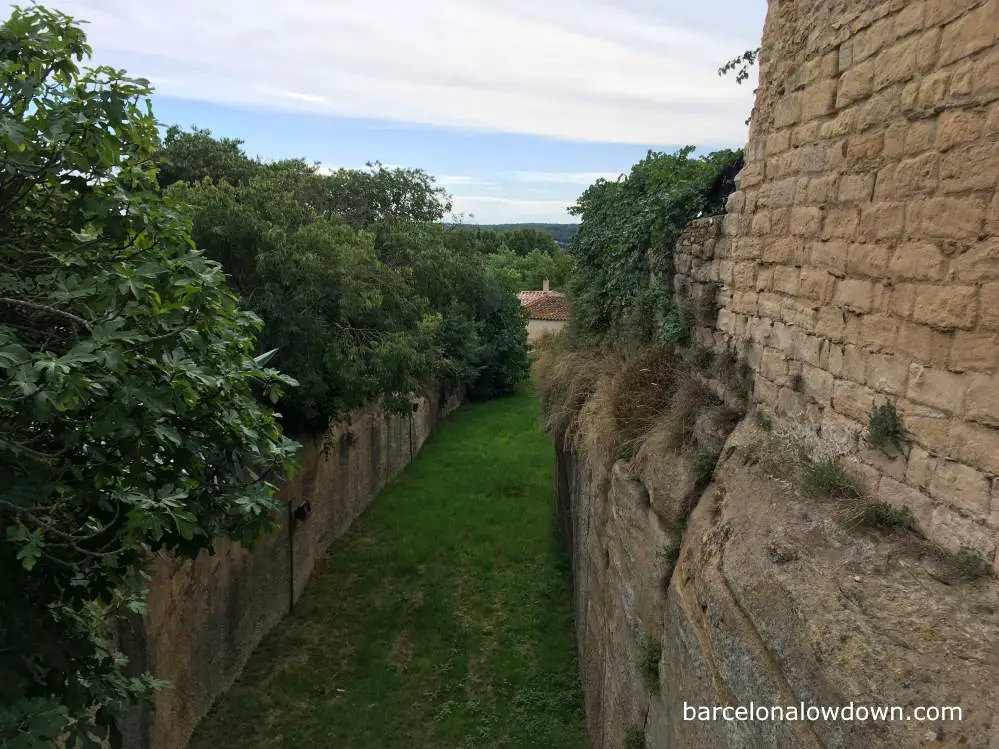 Calella de Palafrugell
Often described as the most beautiful village on the Costa Brava, Calella de Palafrugell is known for its narrow streets, pretty whitewashed fishermen's houses and rocky coves.
Tossa de Mar
Tossa de Mar is an attractive small town with a picturesque old town centre (La Vila Vella) surrounded by medieval walls that stands at one end of a long sandy beach. The town was featured in the 1950's film Pandora and the Flying Dutchmen which starred Eva Gardner and James Mason and has been welcoming tourists ever since.
Map