The Spanish rail network is among the best in Europe, with a fleet of modern high-speed AVE trains connecting major cities at speeds of up to 300km/h.
Tickets for the AVE trains typically go on sale ninety days before that date of travel, and if you book in advance, you can get a discount of up to 75% off the full price. In fact, if you book a ticket for a high-speed AVE train as soon as it goes on sale, it will often work out cheaper than purchasing a regular long-distance train ticket for the same route.
When planning a trip to Spain, especially if you plan to visit several of the major cities, you can save money by purchasing your tickets online in advance. The cheapest place to book train tickets for Spain is directly on the national train operator's website at RENFE.com.
Unfortunately, the RENFE website is notoriously hard to use. This is especially true when booking from outside of Spain.
The website itself isn't very user-friendly, some pages aren't translated into English, and even the pages that are translated often have parts in Spanish. It is also prone to crashing and not taking payments from foreign (non-Spanish) credit or debit cards.
This post will guide you step-by-step through the entire booking process from start to finish. Along the way, I'll point out common pitfalls and explain what all the untranslated parts of the site mean.
If you still encounter any problems after reading this post, feel free to contact me by leaving a message in the comment section below.
How to buy train tickets from RENFE.com
Create an acount at RENFE.com
Although it is possible to purchase a ticket without creating an account, it definitely makes things easier, especially if you will be purchasing multiple tickets.
Even if you don't create an account at this stage, you'll still have to enter your details in order to complete your booking. You will also need an account if you want to modify your booking, create an invoice or use the RENFE app.
Step 1
Start by going to RENFE.com and changing the language to English by clicking on the little globe icon at the top right of the page and selecting "English" from the list which appears below.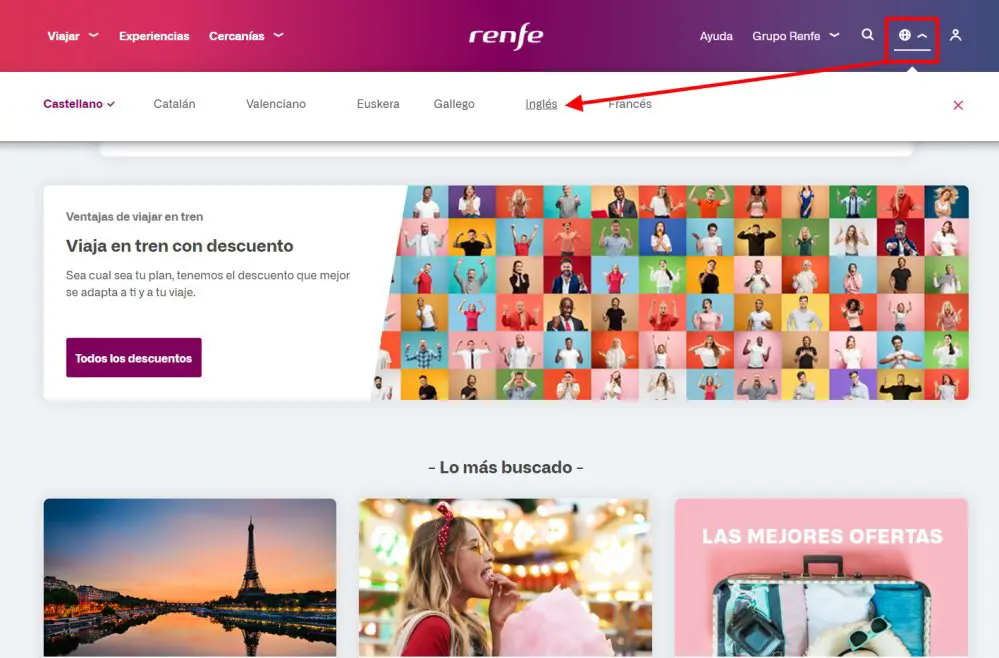 Step 2
Next, you click on the "Login" icon, which opens the login page and gives you the option to create an account.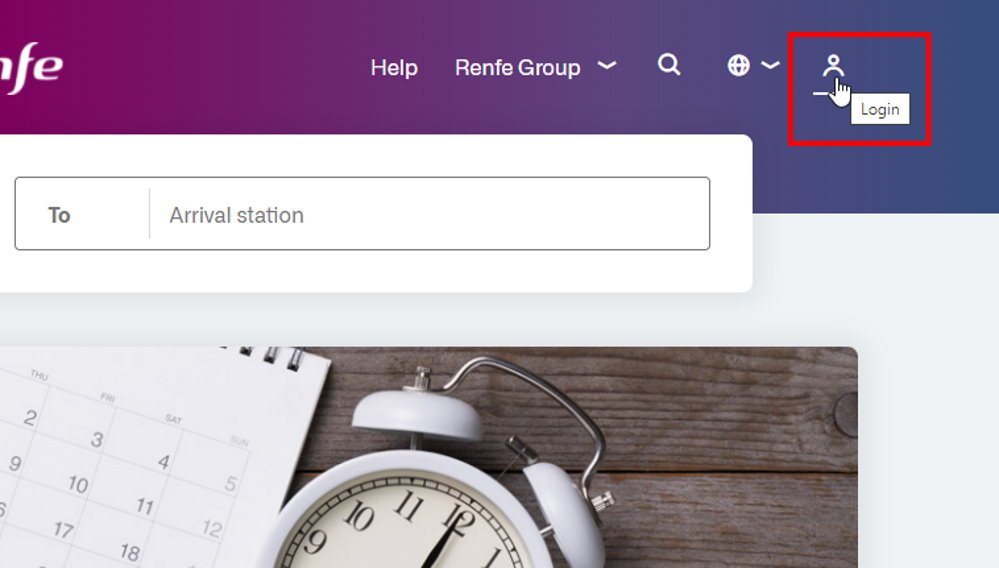 Click on the "REGISTER ME" button at the bottom of the page to open the registration form.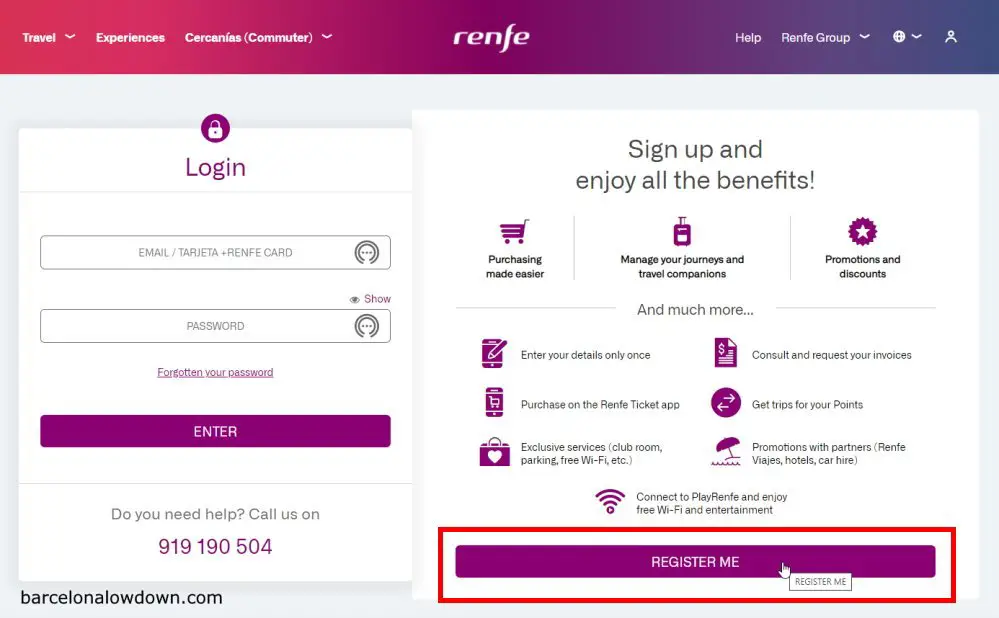 Step 3
Create an account by filling in the boxes marked with an asterisk on the registration form.
Where it says "ID DOCUMENT", you should select "Pasaporte/Doc. comunitario" and enter your passport number.
Don't worry about the "Second surname" box. In Spain, people have two surnames because women don't change their surname when they get married, and children take both parents' first surname. If you don't have a second surname, you can leave this box blank.
The "Name as it appears on the card" field refers to a RENFE loyalty card and will be filled in automatically.
Only select "Professional" in the POSTAL ADDRESS section if you will be using your company's address. Otherwise, leave it set to "Private" and enter your home address.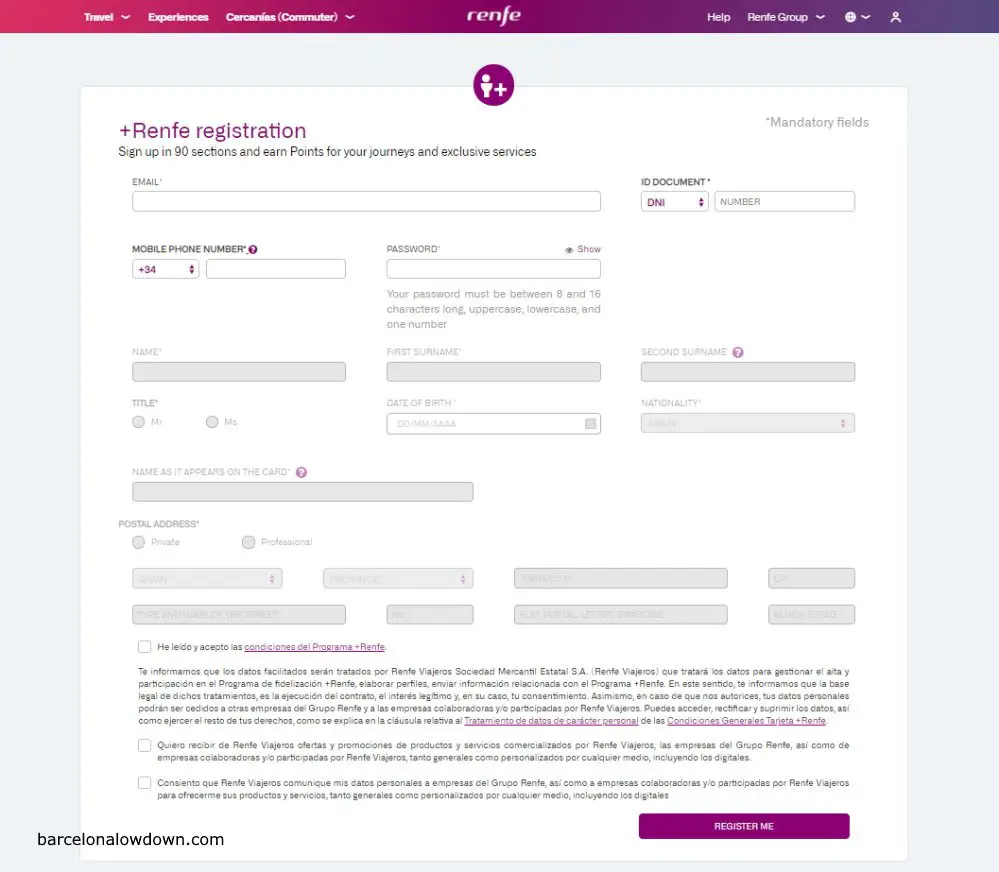 As I said earlier, some parts of the RENFE website aren't translated into English. This includes the "Terms & Conditions" section at the bottom of the registration form. To continue, you just need to tick the box where it says "He leido y acepto las condiciones del programma + RENFE" (English: I've read and accept the conditions of the + RENFE program) and then click the purple "REGISTER ME" button.
The other tick poxes are to receive publicity and offers from RENFE and its partner companies. You don't need to tick these boxes.

If you're using Google Chrome, you can translate the text automatically by right-clicking somewhere on the page and then selecting the option "Translate to English"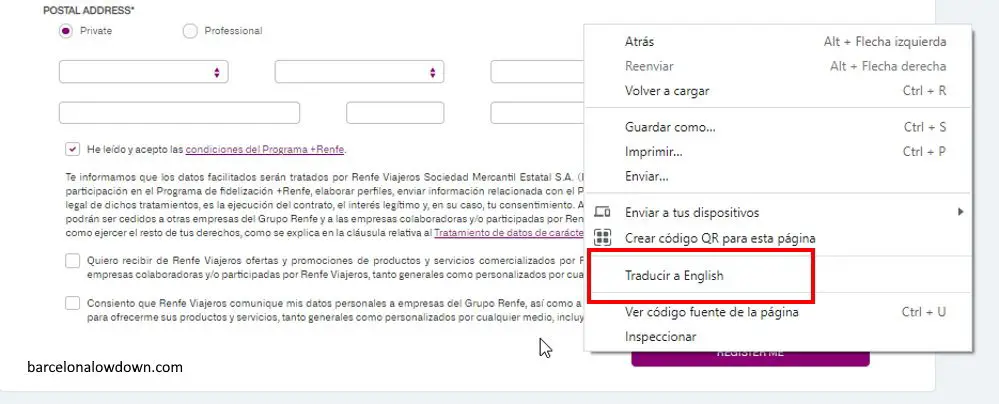 At this stage, if you didn't tick the boxes saying you want to receive publicity from RENFE and partner companies, a pop-up will appear warning you (in Spanish) that you're going to miss out on special offers.
Click on "CONFIRMAR" to continue.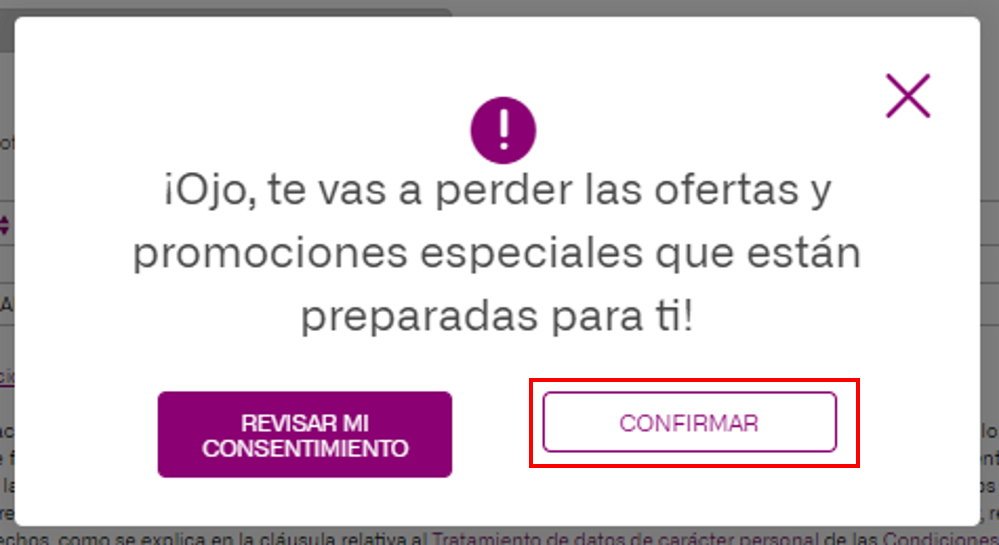 If you haven't completed any of the mandatory fields, a Spanish error message will appear in red below the field left blank. The message reads "Este campo es obligatorio" which means "This field is mandatory".
If an error message appears below the Second Surname field, make sure that you have selected the correct nationality. The system expects Spanish nationals to fill in both surnames, whereas other nationalities only need to fill in the first surname.

If you have completed the form correctly, a captcha window may appear after you click "CONFRMAR". Once you have correctly solved the puzzle, you will be redirected to the login page.
Step 4
Congratulations, you have now created an account and can log in.
If you are using Google Chrome, then the email address and password which you entered when creating your account will already be filled in, and you just need to click "ENTER".
If not, you will be prompted to enter your details as shown below.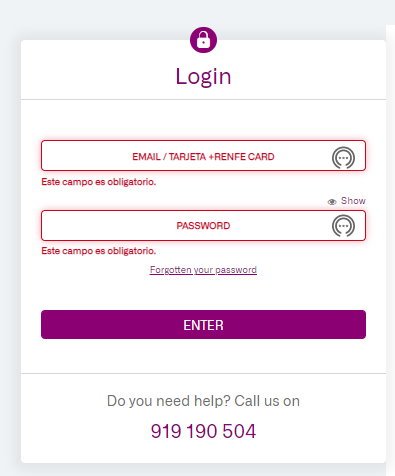 Check Availability & Fares
Once you have logged in, you will be taken to a page similar to the image below. There are two fields at the top of the page where you can enter the names of the cities or stations that you plan to travel between.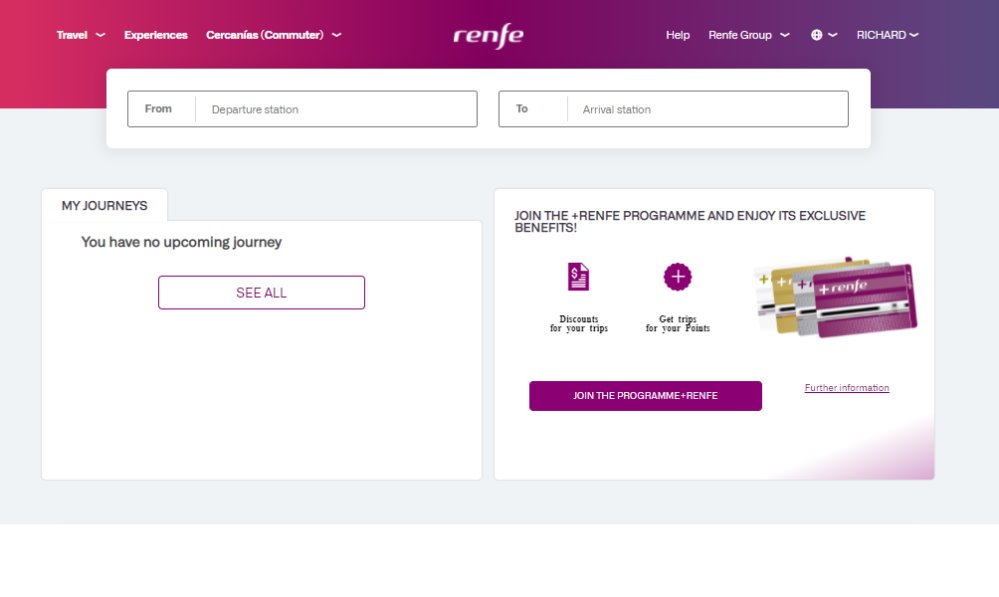 Step 5
Let's start by selecting the departure station or city.
As you start to type the name of the city, a drop-down list of possible stations will appear. In larger cities, where there is more than one train station, you will see a list of stations similar to the one shown below. Note that some of the stations listed in the screenshot below aren't in Barcelona; they just happen to contain the search term "barc" as part of their name.
If you are not sure which station your chosen train will depart from, I recommend that you start by selecting "TODAS" (English: ALL), which will show all trains departing from all stations within the selected city.
If, on the other hand, you know that you want to travel from a specific station, you can reduce the number of trains which are shown at the next stage by selecting that station—for example, BARCELONA-SANTS.
Personally, I always start by selecting "TODAS" to ensure that I am seeing all available trains.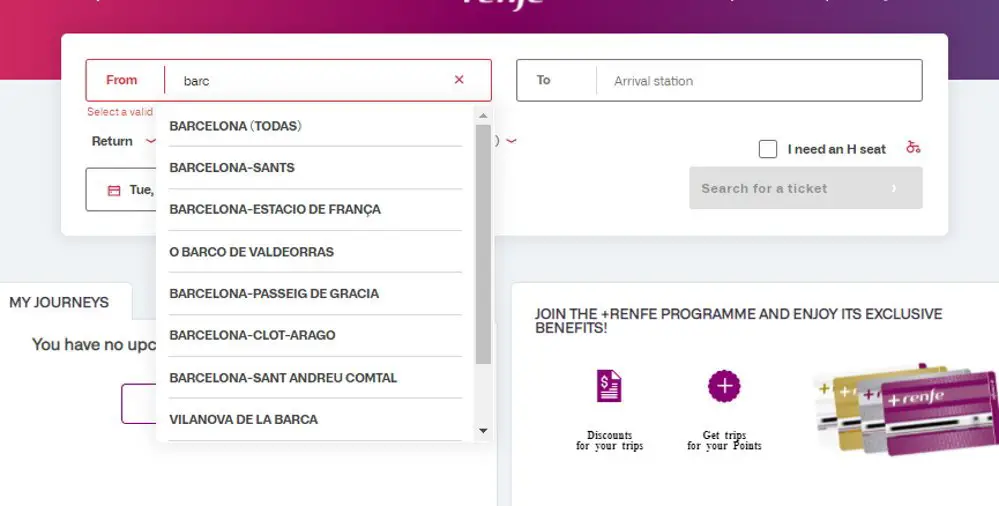 Step 6
We then repeat the process for our destination. In this case, I've chosen Girona, which only has one train station.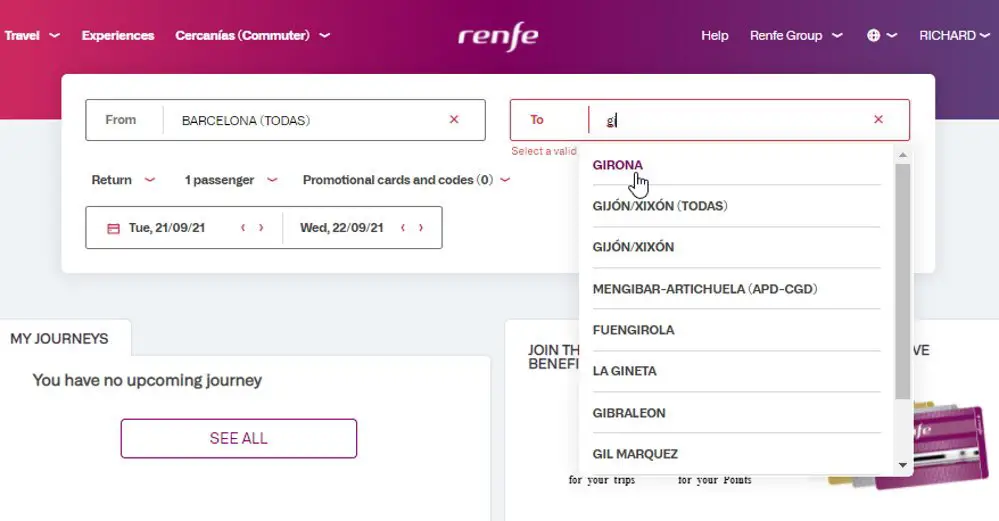 Step 7
Next, you choose whether you need a one-way or return ticket and the dates when you wish to travel.
As I said earlier in this post, tickets for AVE trains generally go on sale between sixty and ninety days in advance and are cheapest when purchased as soon as they go on sale. However, this isn't always the case, and RENFE often delays the release of tickets.
If your planned journey is more than three months away, I recommend you do the following:
Get an idea of the cheapest fare which will be available by checking prices ninety days from now.
Check the train schedule by searching for trains one week from now.
For this example, I am going to book a train approximately three months in advance.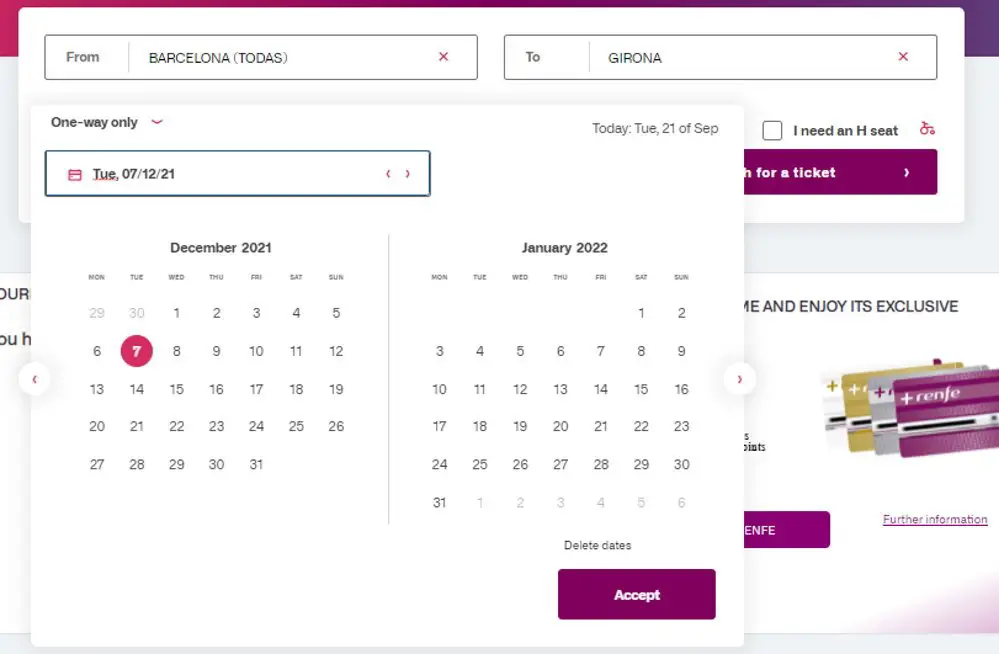 Step 8
Once you have chosen the date of travel and clicked on "Accept", the "Search for a ticket" button should change colour from grey to purple and become clickable.

When you click on "Search for a ticket", a list of all available high-speed, long-distance and regional trains which cover this route on the chosen date appears.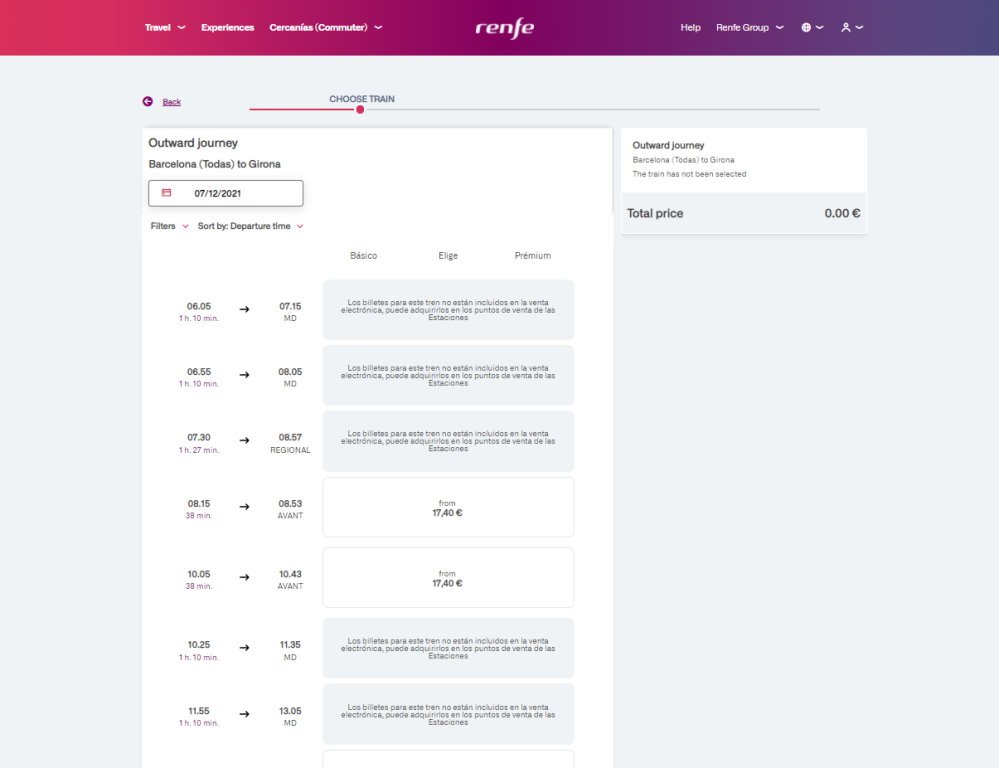 The list of trains is in chronological order and is effectively a timetable.
The left-hand side of the timetable shows departure and arrival times, journey duration and train type. The right-hand side displays the prices of the different ticket categories available for each train.
Tickets for regional and middle-distance trains can not be purchased online, and the following message (in Spanish) appears informing travellers that they may be purchased at the station:
Los billetes para este tren no están incluidos en la venta electrónica, puede adquirirlos en los puntos de venta de las Estaciones.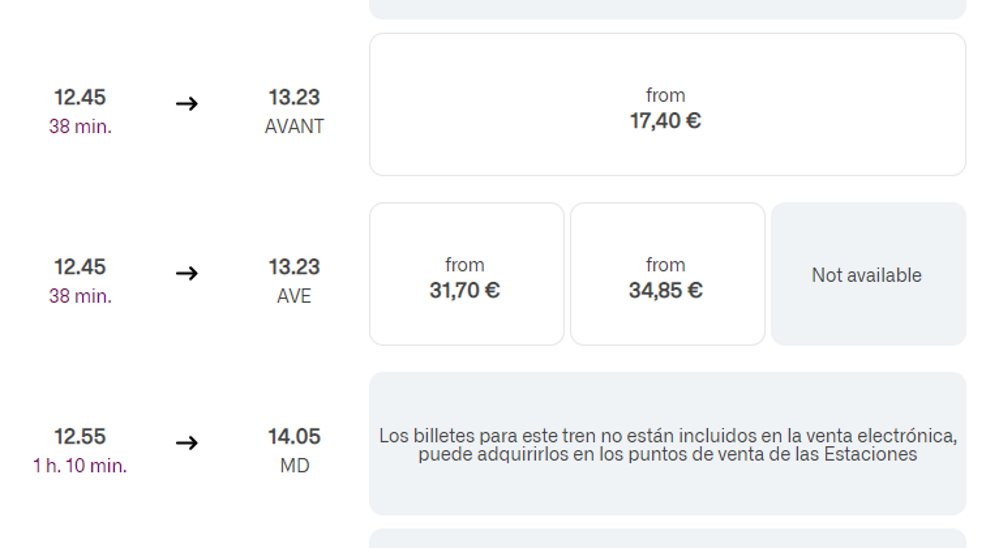 In the example above, you can see that, at the time of writing, there is one type of ticket available for the AVANT (middle-distance high-speed) and two types of tickets available for the AVE high-speed train.
Step 9
When you click on the price blocks, an information pane opens which tells you what is included in the chosen tariff. Unfortunately, even though we have selected English, the information is displayed in Spanish.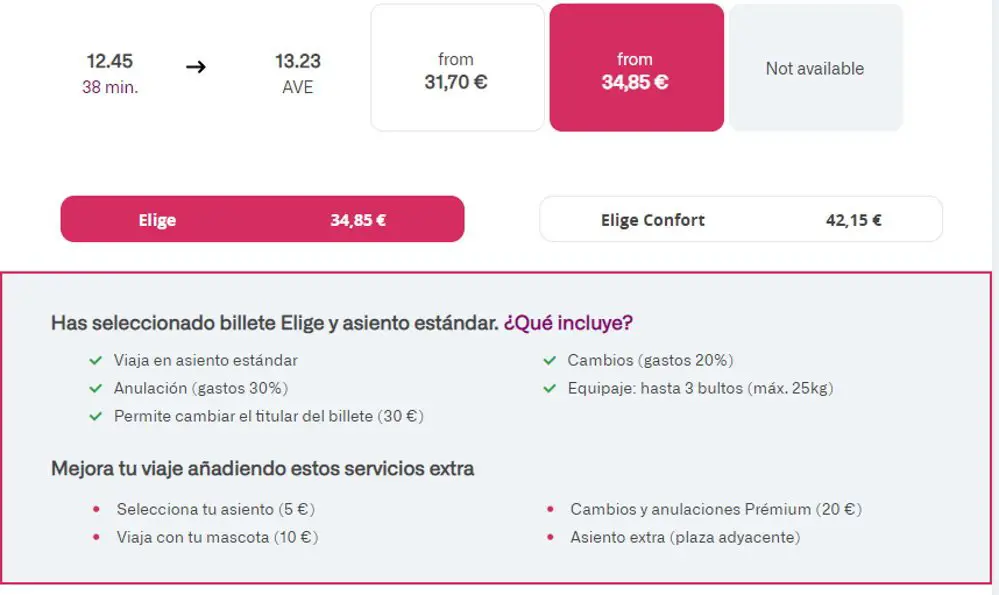 Once again, if you are using Google Chrome, you can get around this by right-clicking on the text and selecting "Translate to English".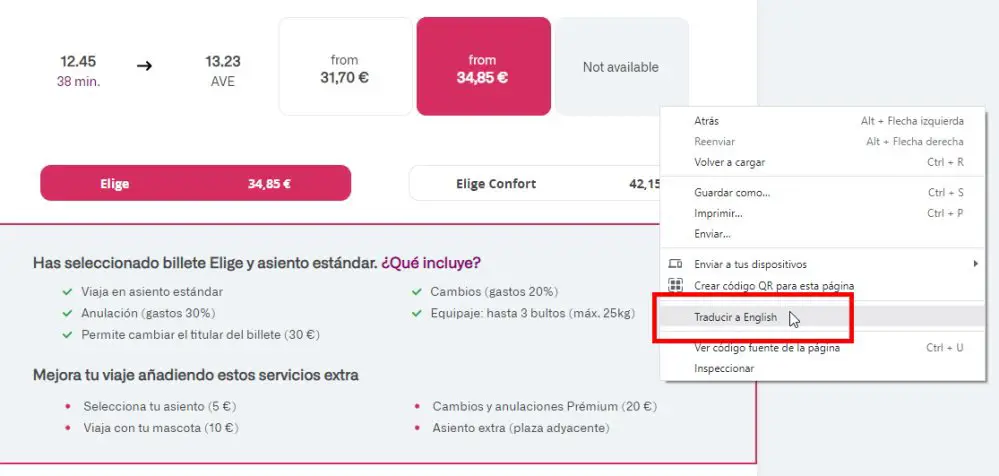 The "Journey Details" link opens a new window (in English) with information about the train, where it stops and what services are available.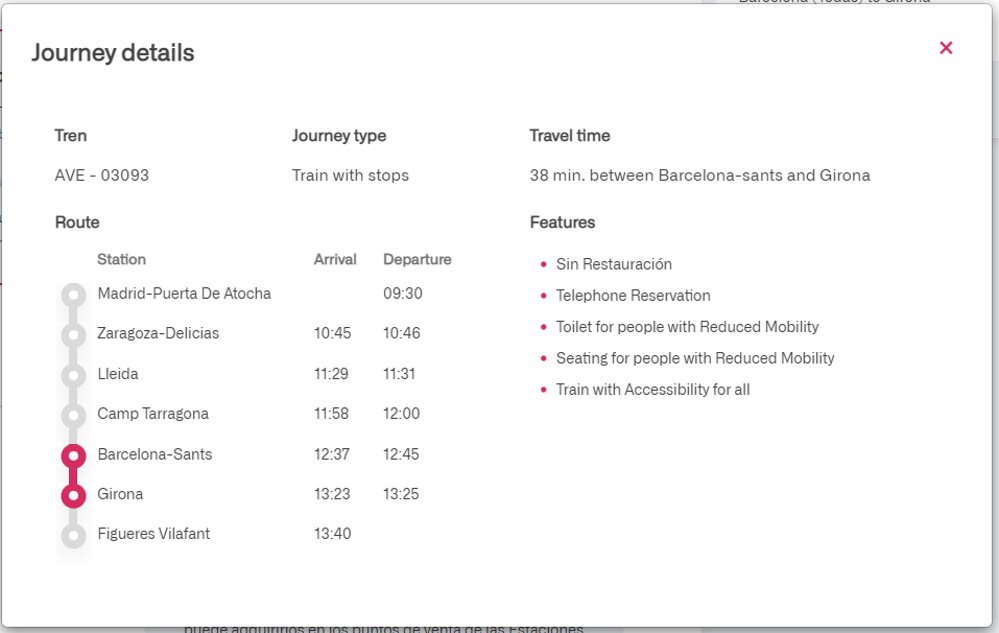 At this stage, you can choose the type of ticket you want to purchase. For example, in the case of AVE high-speed trains, you can choose between Básico, Elige, Elige Confort and Prémium tickets.
You can find out more about the different ticket types which are available in this post. Generally speaking, prices vary depending on flexibility (penalisation if you want to change the date of travel) and seat type.
If you chose a return ticket, the next step is to repeat the process for the return journey.
How to purchase a ticket on the RENFE website
Once you have decided when you want to travel and which type of ticket fits your needs. It's time to purchase your tickets.
Select the required tariff and then click "Next" at the bottom of the page, which takes you to the checkout.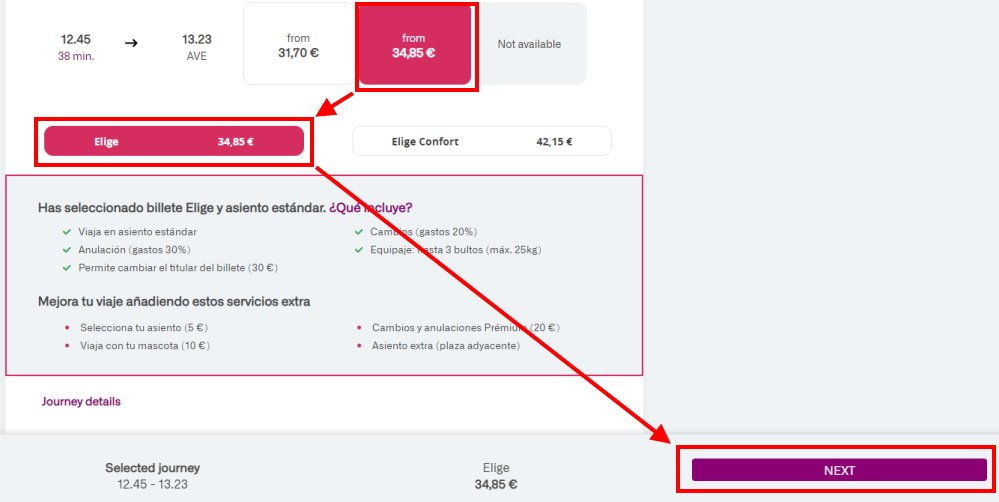 Depending on the type of train and ticket chosen, RENFE may suggest you upgrade to a better seat at an additional cost. To continue with the current choice, click on "Continuar…"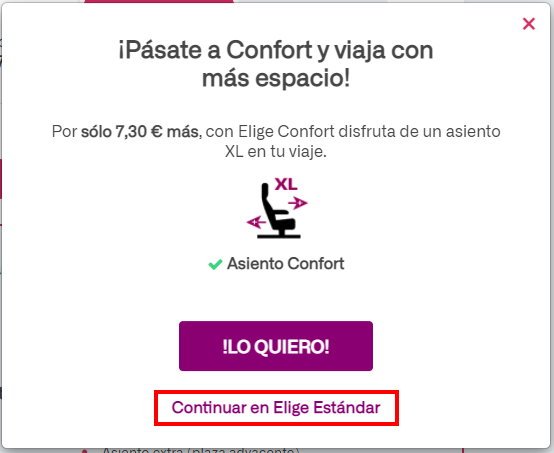 Step 10
Since you're already logged in, your details should automatically appear as passenger one on the checkout page. For obvious reasons, I've greyed out my email address and other information in the screenshot below.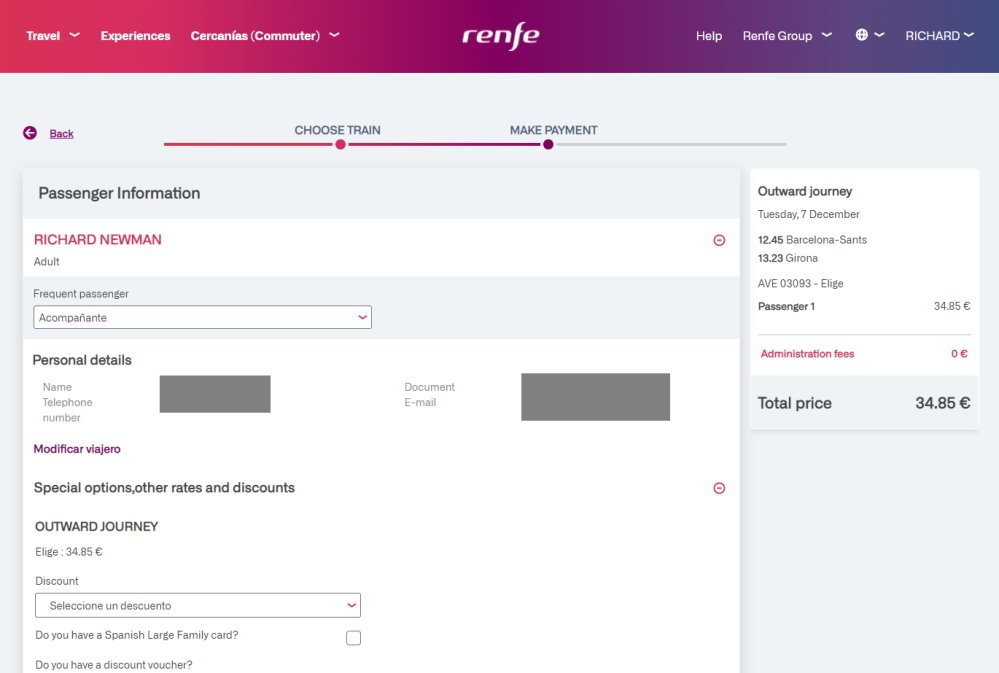 Below this, you will be asked to fill in the details of the other people in your group (if applicable).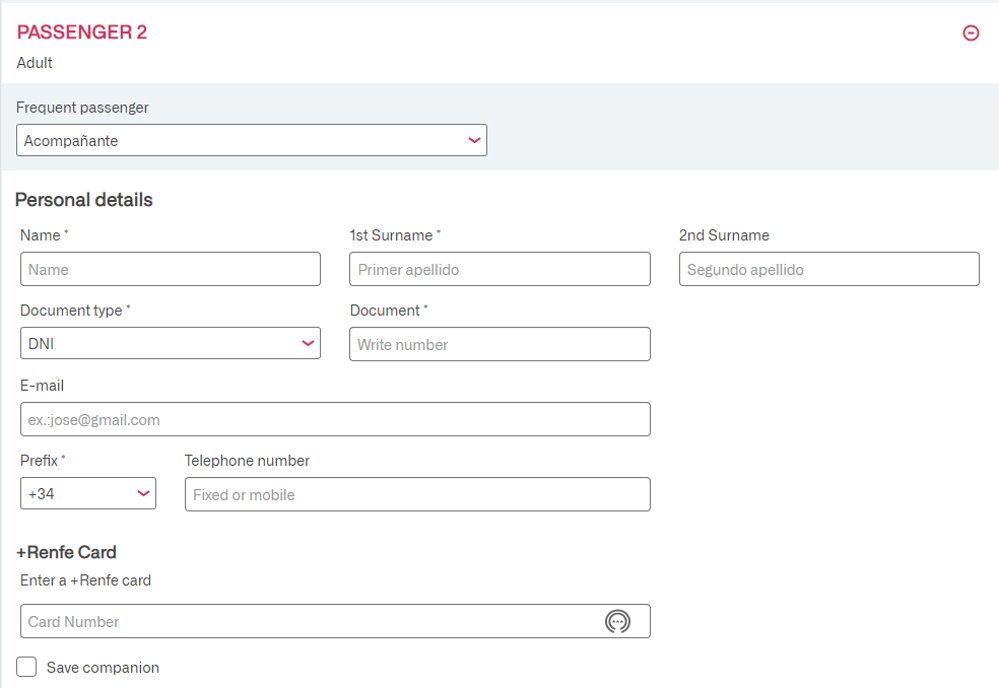 Below each passenger, you have the option to select a discount. Once selected, you will see that the total price that appears on the page's right-hand side is automatically modified.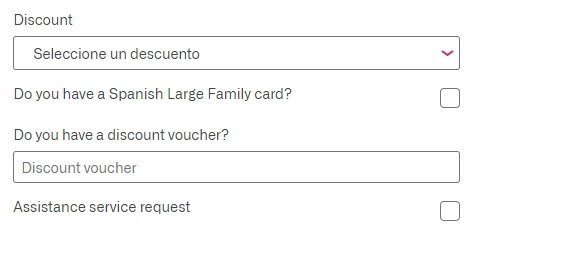 Once again, the discounts only appear in Spanish. If you are travelling with children between four and 13 years old, select "Niño 4-13".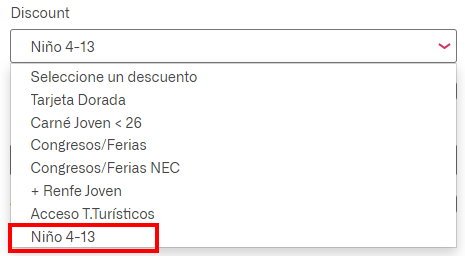 Step 11
All tickets for long-distance and high-speed trains in Spain include a seat reservation. In most cases, the seat is allocated automatically, and you can indicate whether you prefer a window or aisle seat.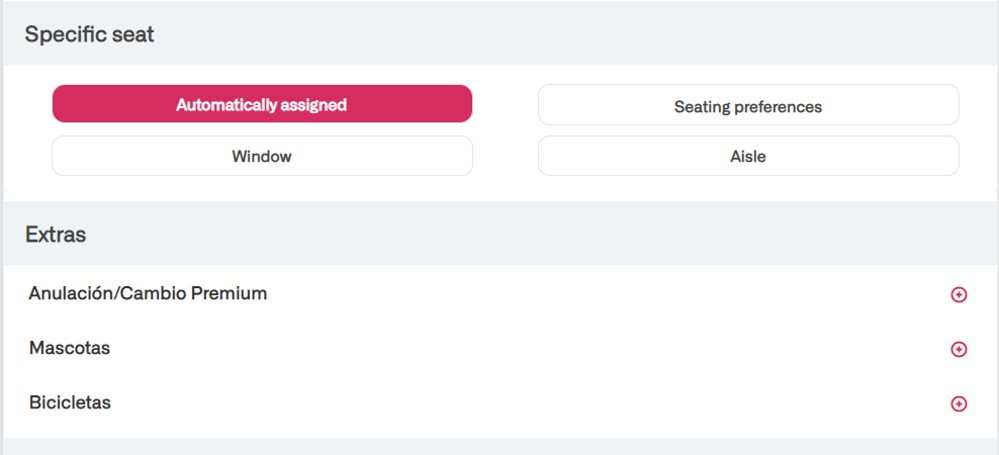 When travelling by AVE, you also have the chance to select a specific seat and carriage, although you have to pay extra to do so. If you want to choose a seat, you should select the button "Seating Preferences" before continuing with the payment process.

Step 12
The next step is to pay for the ticket. This is the stage where many overseas visitors have reported problems when trying to pay by credit card.
Typically things go wrong for one of the following reasons:
Your bank refused the payment, usually because it is an unauthorised overseas transaction. If this happens, you should contact your bank and tell them that you will be using the card in Spain.
The RENFE website doesn't recognize your credit card number or says that is invalid. Unfortunately, as far as I'm aware, there's nothing you can do to fix this error.
Fortunately, the RENFE website now accepts payments via PayPal, and, if you're purchasing tickets from outside Spain, this is by far the best choice.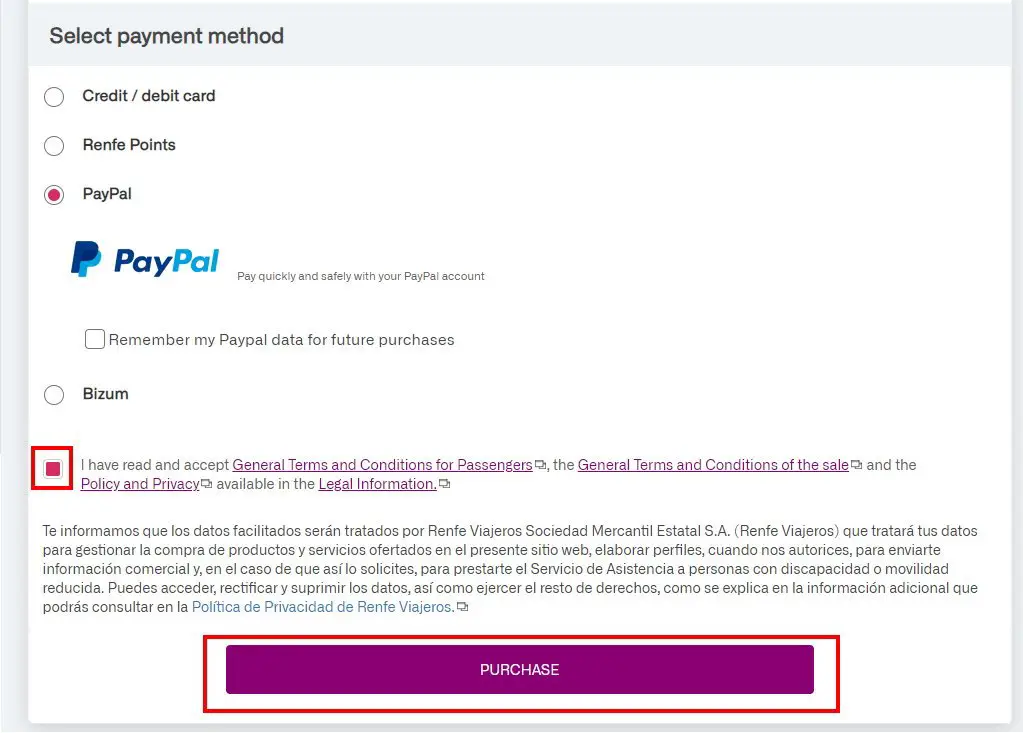 Once you have selected PayPal, you will be asked whether you want your data to be saved in your account for future purchases (optional) and have to accept the terms and conditions. Once again, the terms and conditions are in Spanish, which can be fixed by right-clicking on the text and selecting "Translate to English" as we did earlier.
You then click on the "PURCHASE" button, which takes you to the PayPal login page.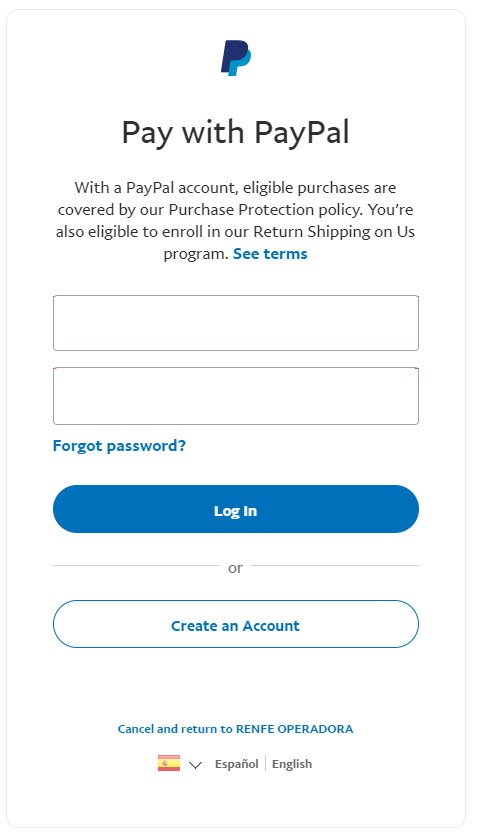 Once you have logged in to PayPal, you will be asked to confirm the payment and which account PayPal should take the funds from. I have my PayPal account set up for two-factor authorisation, which adds an additional level of security.
Step 12a (optional)
If you chose "Seating Preferences" at Step 11, when you click "PURCHASE" you will be taken to an additional window where you choose your seats before clicking "PURCHASE" again to continue with the payment process.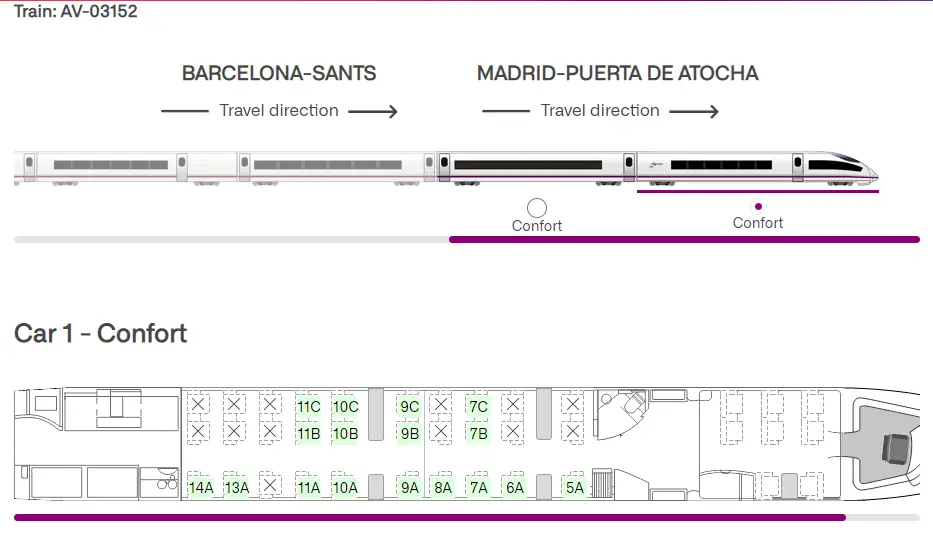 Step 13
After the payment has been made, you will be redirected back to RENFE.COM, where you will see a confirmation message with your booking reference and a button to print your tickets as a PDF.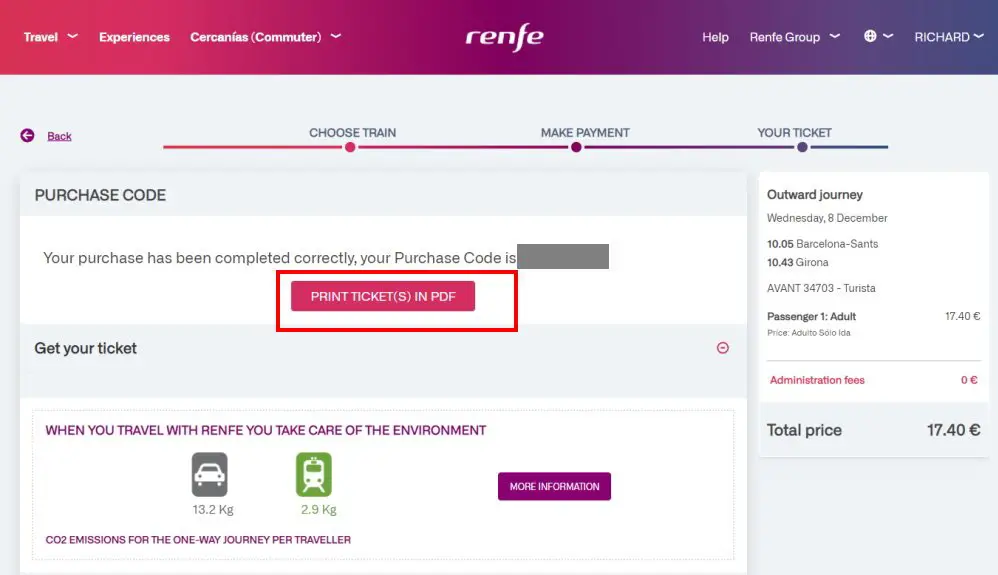 At this point, you should have received an email with the subject "Confirmacion de venta Renfe" with a PDF of your tickets.
If you return to the RENFE.COM homepage, you will also see that the journey now appears under "MY JOURNEYS"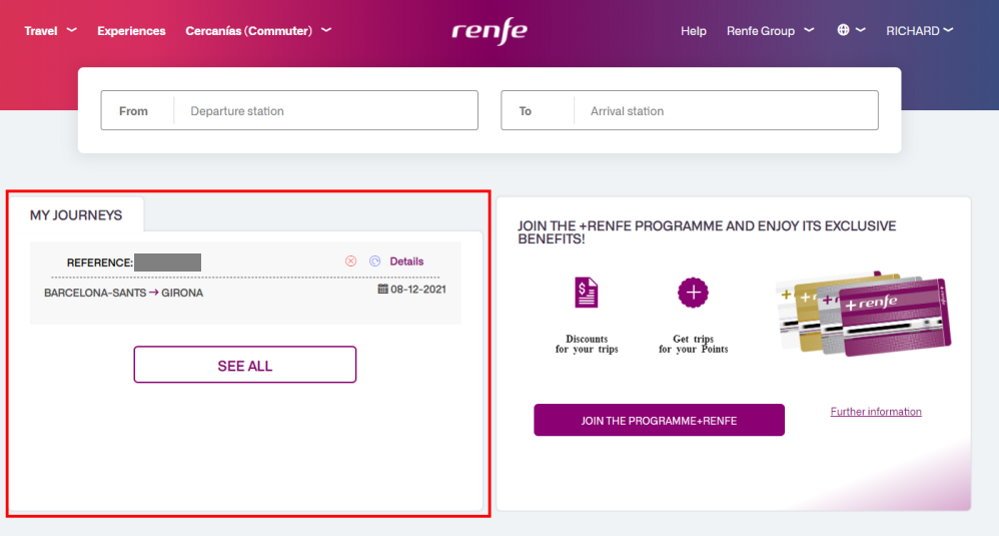 From here, by clicking on "Details" to the right of the booking reference, you can download the tickets, send them to a passbook or request an invoice.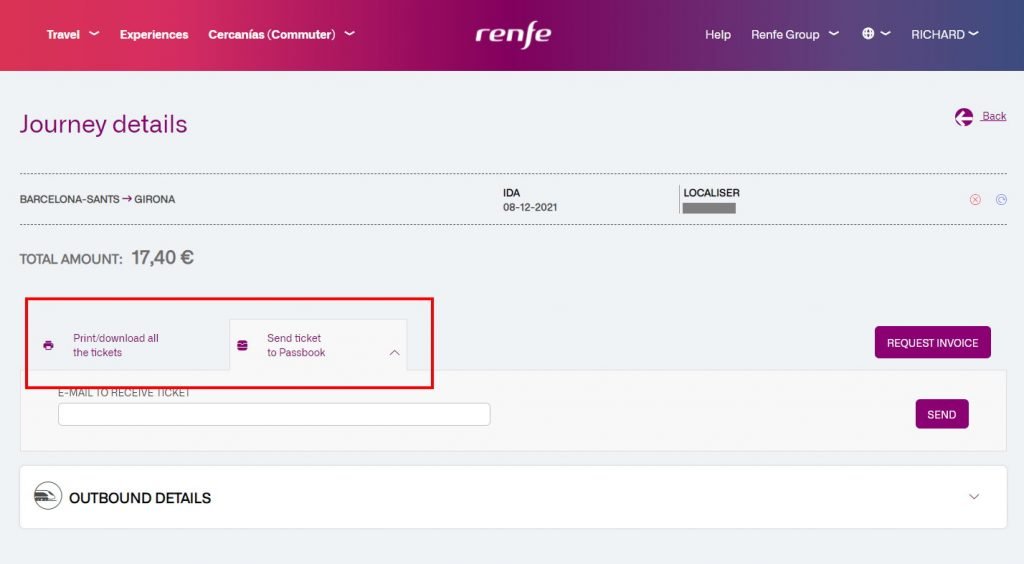 Personally, I usually use the RENFE app and show the ticket directly from the app on my phone.
How to download and use the RENFE app
The RENFE Ticket app is available for android and iPhone. Search for RENFE on Google Play or at the App Store and install RENFE Ticket.
Despite its one-star rating, the app works quite well. It may not be perfect but it's definitely more user friendly and less buggy than the RENFE website.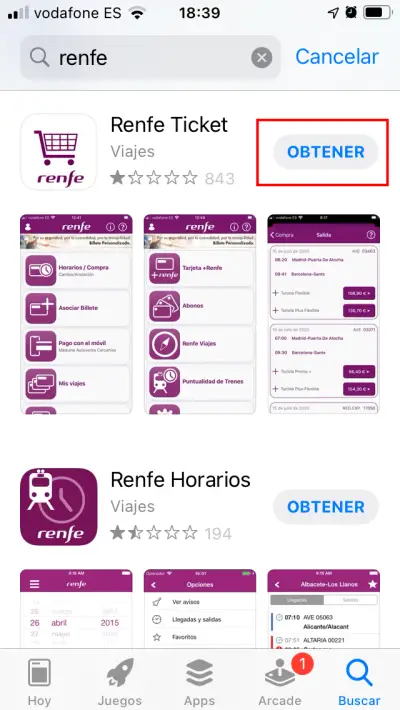 Open the app and click on the person icon to log in.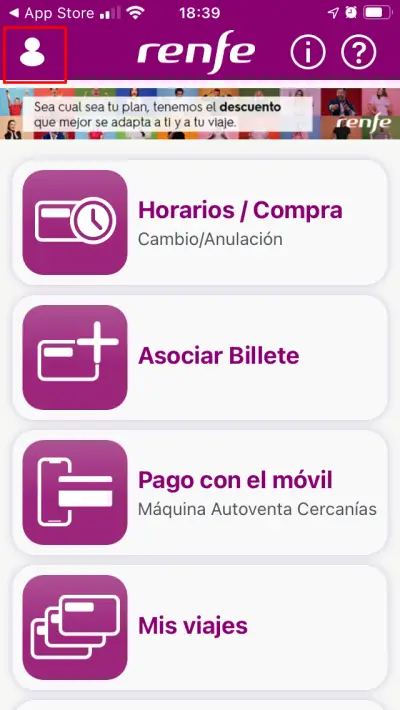 Enter the email and password which you used when you created an account at RENFE.COM, then select "Conectarse".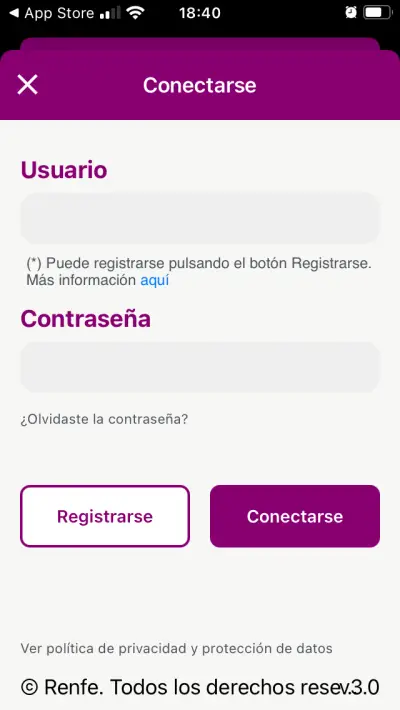 Within a few seconds, you will receive an email with a two-factor authentication code. Enter the code in the app and press OK.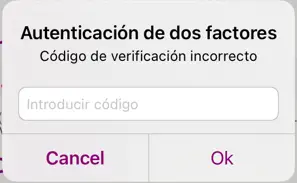 You'll find your tickets in "My Trips".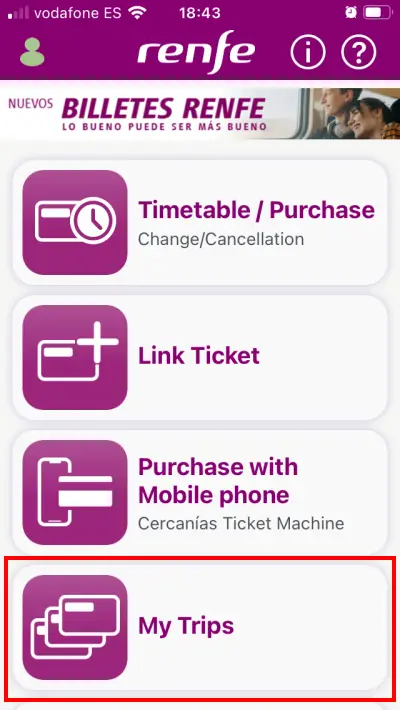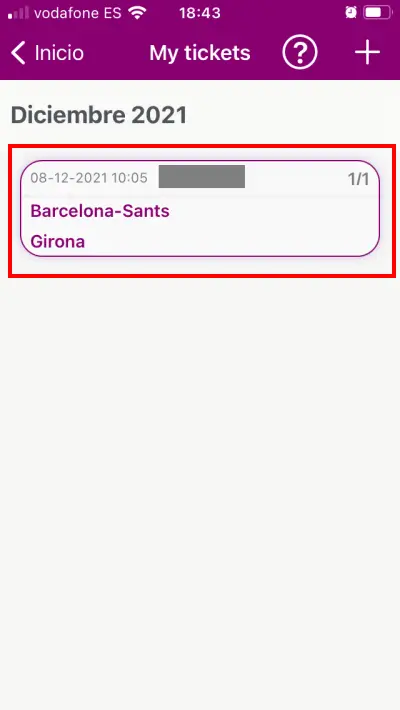 The ticket on the app includes a QR Code which may be scanned at the station and by ticket inspectors on the train.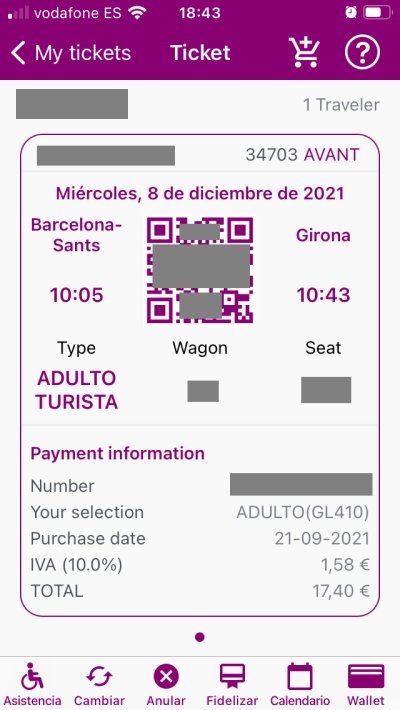 How to request an invoice from RENFE.com
If you are travelling on business, you will probably need an invoice so that you can claim back travel expenses.
To request an invoice, you should log in to the RENFE website, click on your name at the top of the screen and then select "My Journeys"

This opens a list of all the tickets which you have purchased from RENFE. Click on the "i" icon at the right-hand side of the page to select the journey you need an invoice for.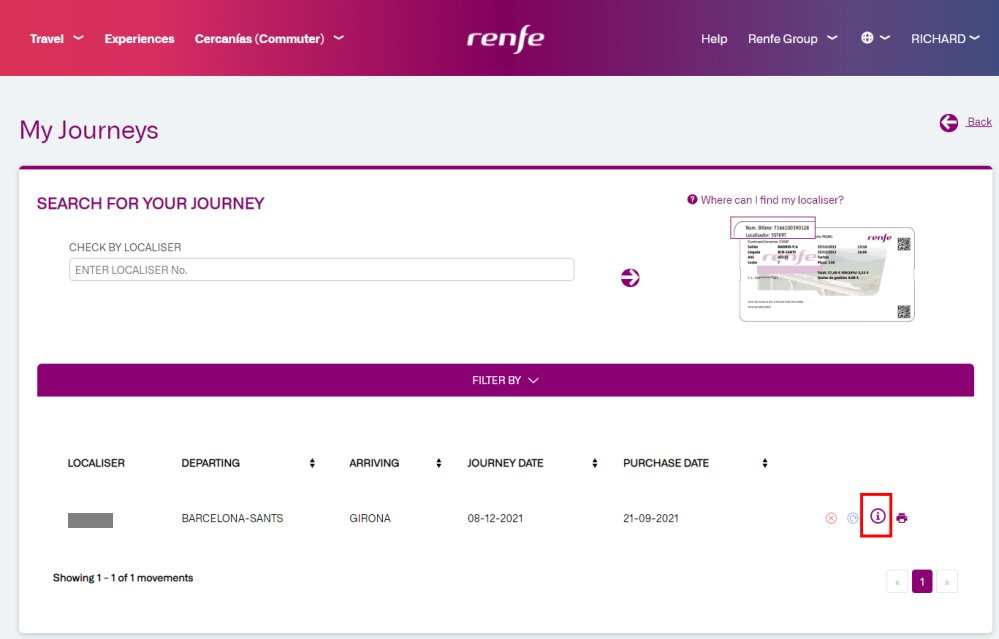 Then select "Request Invoice" as shown.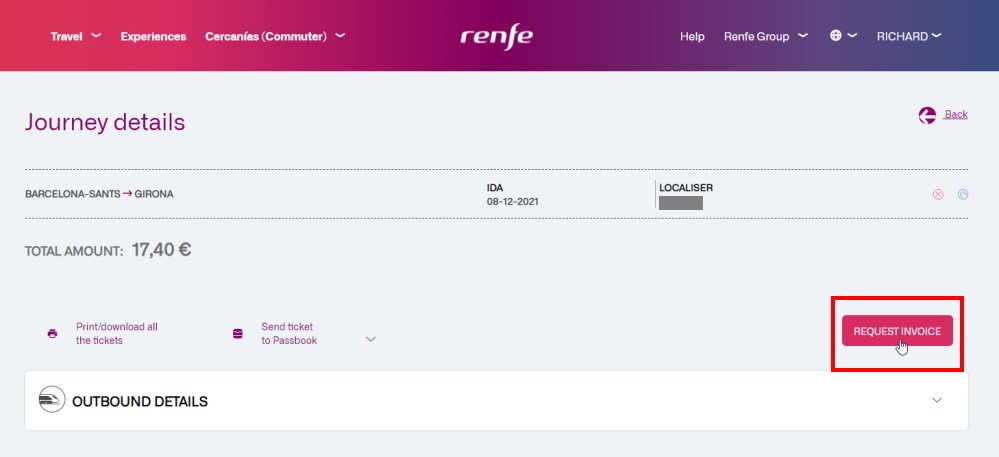 You then need to select the tick box next to the ticket for which you want to generate an invoice, enter the VAT number of your company in the box marked DNI/CIF and click "GENERAR FACTURAS".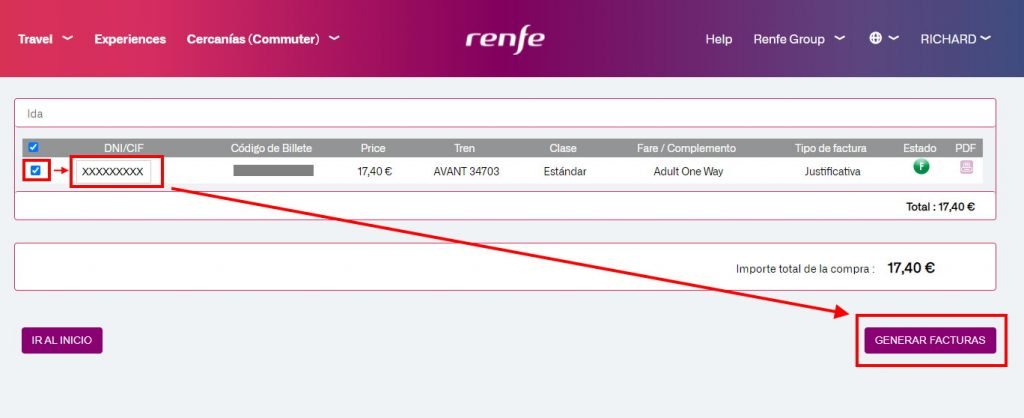 After this, a window opens with a draft version of the invoice. You should check the information shown on this page carefully before clicking on "CONFIRMAR".
At this stage, once the invoice has been created, it's impossible to go back and change things.
Once you have confirmed that the invoice is correct, you are redirected back to the "My Invoices" page, where you can download the invoice as a PDF.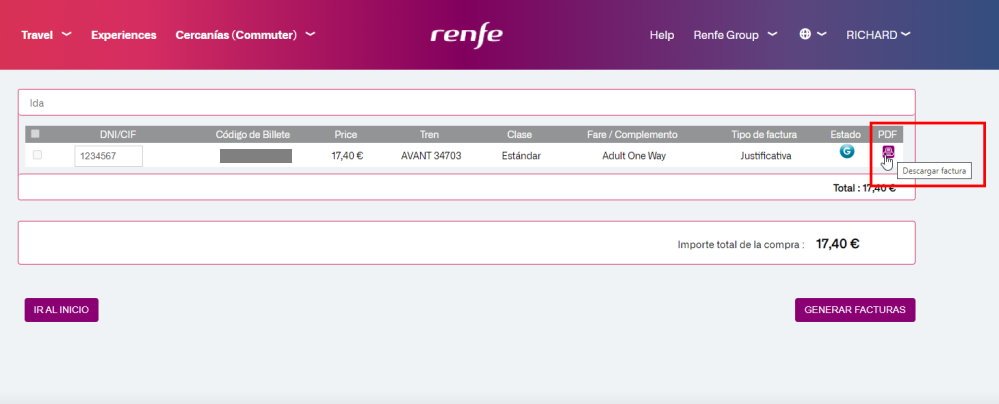 RENFE.com FAQs
Here are my answers to the most popular questions I've received about buying tickets from the RENFE.com website.
I've already got a RENFE account, how do I log in?
If you've already created an account, you can log in here by following these steps:
1. Change language to English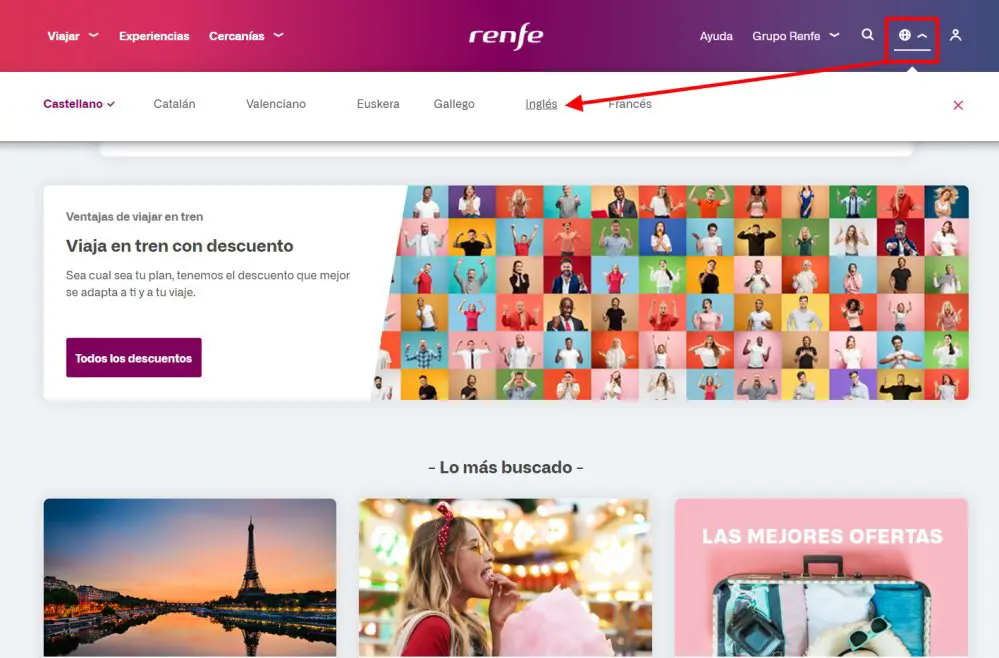 2. Click the Login icon at the top right corner of the page.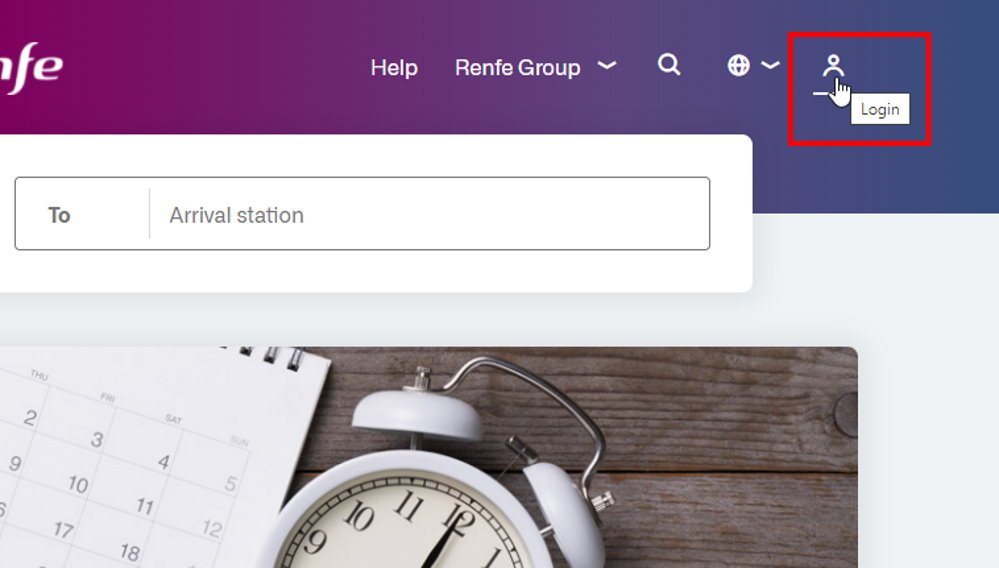 3. Enter your email address or RENFE card number and password in the Login window on the left-hand side of the page and press "ENTER".