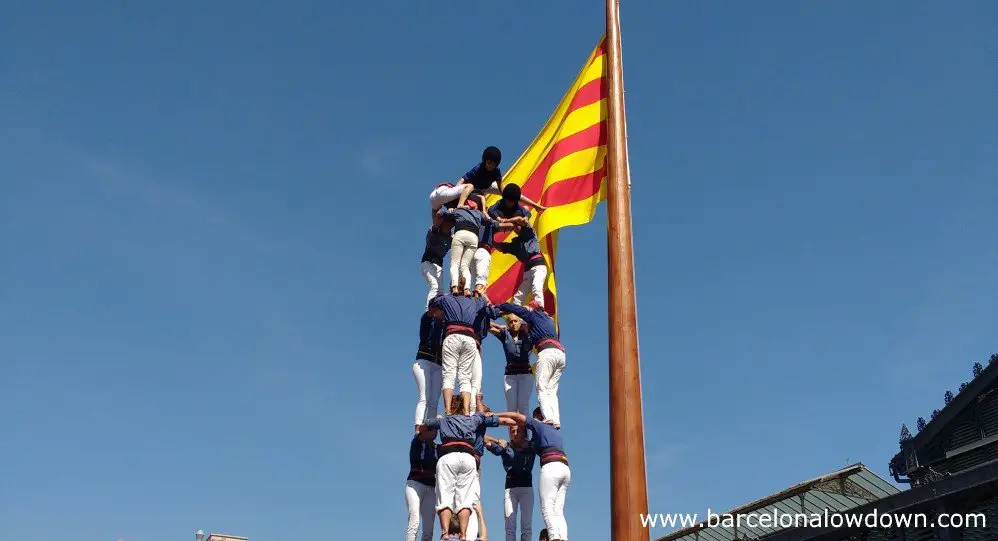 Every year on the 11th of September, thousands of Barcelona residents take to the streets to celebrate a public holiday called La Diada de Catalunya or National Day of Catalonia. Often refered to as simply La Diada, the day comemorates the fall of Barcelona to the French and Castilian troops of Phillip V of Spain during the War of the Spanish Succession.
If you're visiting Barcelona, it's a great opportunity to mingle with the locals and learn a little about Catalonia's complex history and politics. You might also be surprised  to discover a part of Britain's history that few Brits know about!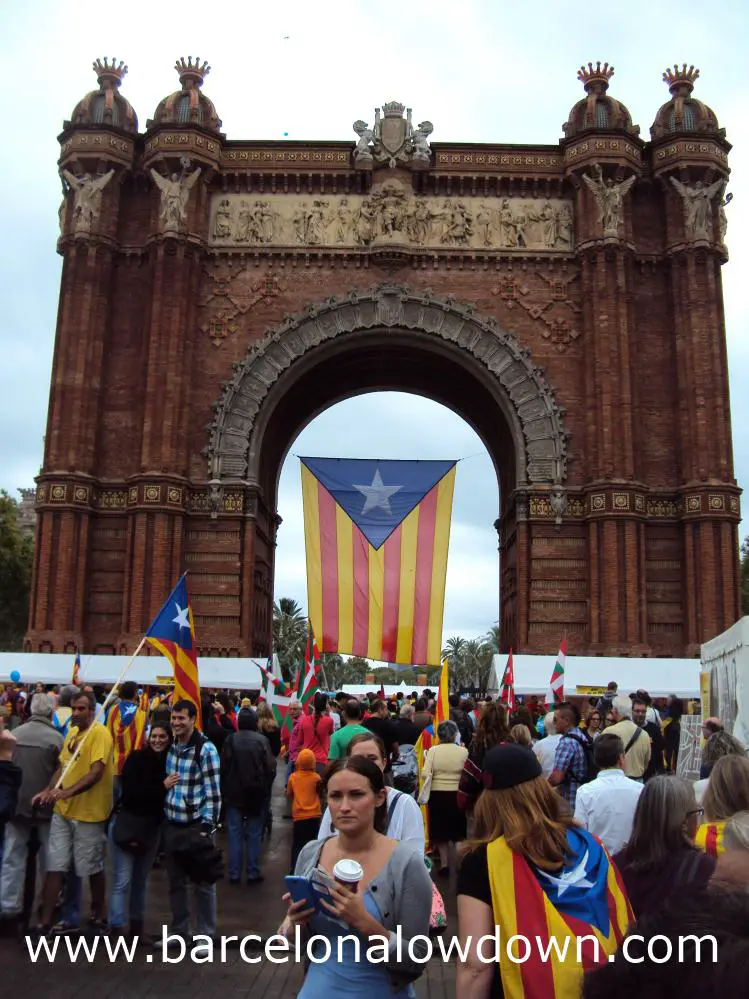 Numerous commemorative events take place, starting with a torch-lit procession on the 10th which pays tribute to the soldiers and civilians who died defending the besieged city. The procession finishes at the Fossar de les Moreras next to the Basilica of Santa Maria del Mar.
Other events include; floral tributes in front of the statue of Rafel Casanova, poetry readings, speeches and live music. Most of the activity is centred around Ciutadella Park and the Arc de Triomf. Additionally, this is one of the few occasions when you can visit the Catalan Parliament buildings.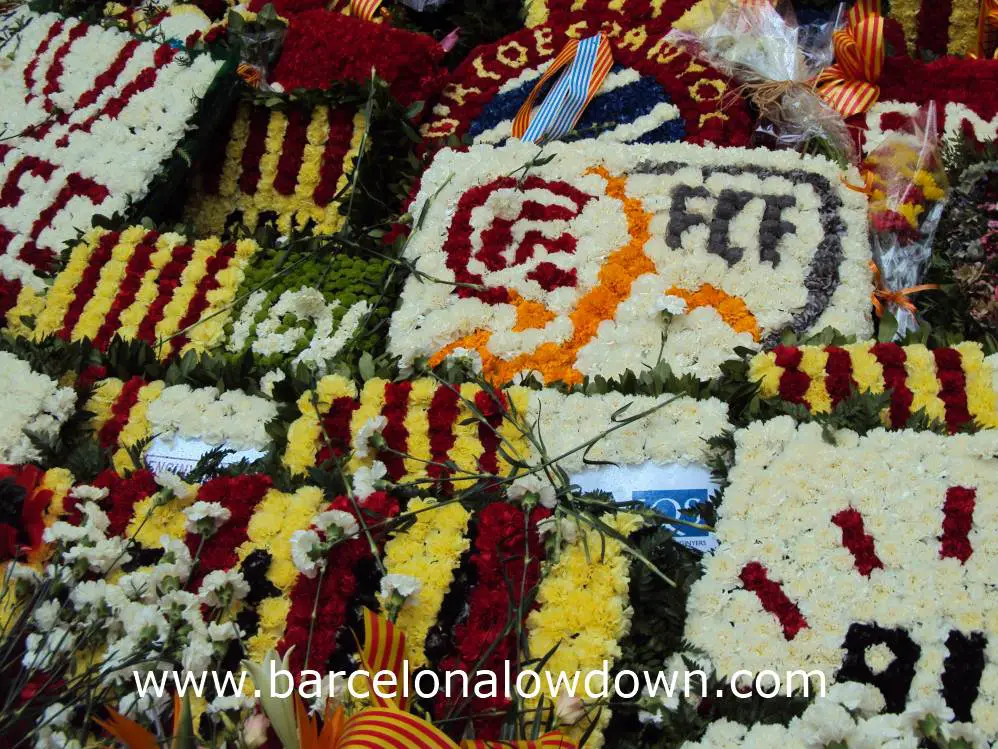 The Diada is also a day when many Catalans demonstrate their desire for independence. You will see Catalan flags and "Estelades" (the Catalan independence flag) hanging from balconies throughout the city. There are usually various political demonstrations and meetings scheduled.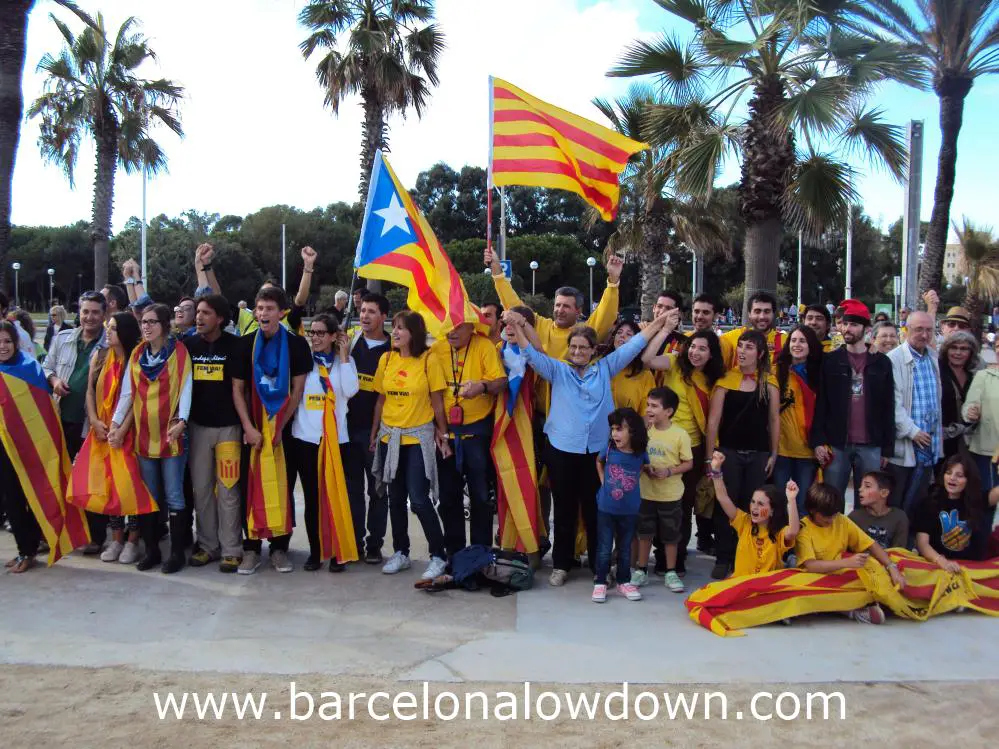 In 2013 the largest  pro-Catalan indendence rally to date took place. At 17:14 1.6 million Catalans (20% of the total population) linked hands to form a human chain called The Catalan Way which streched across the whole length of Catalonia.