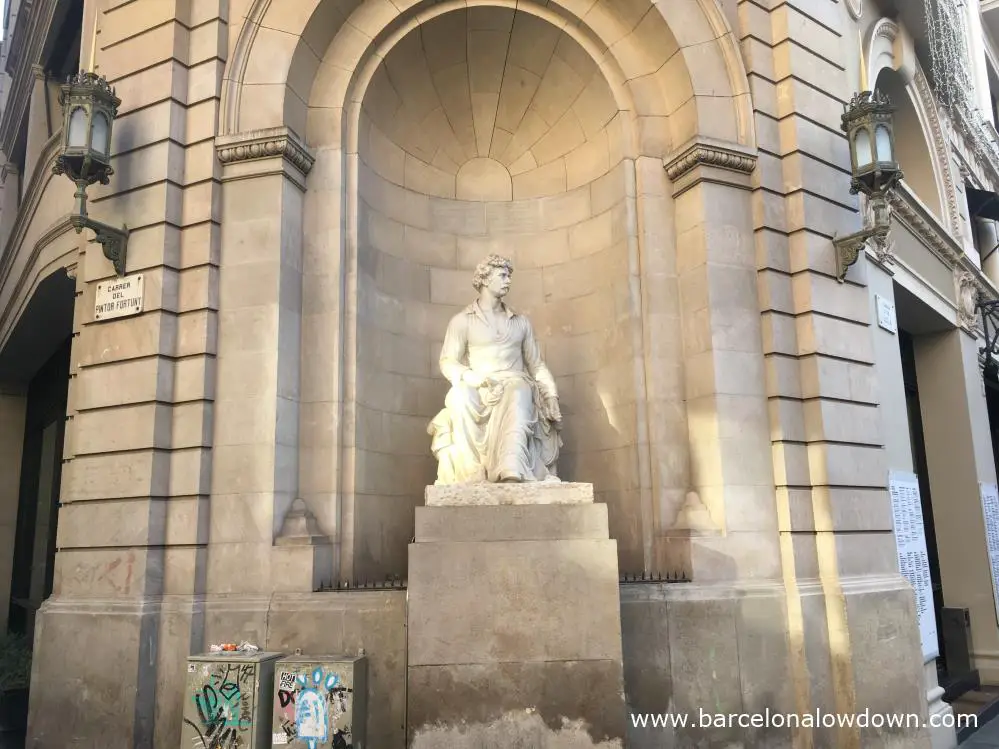 Marià Fortuny i Marsal was a renowned 19th Century Catalan painter whose best-known works are on display in the National Art Museum of Catalonia (MNAC) and the Prado Museum in Madrid.
Born in Reus in 1838, Fortuny studied art at the la LLotja art school in Barcelona before moving to Rome to continue his studies. His paintings are characterised by their fine details and suggestive depiction of light.
In 1860 Fortuny travelled to Morocco where he was tasked with documenting the Hispano–Moroccan war. In addition to dramatic battle scenes such as the Battle of Tetuan, he began painting Moroccan styled themes inspired by the colours and light of North Africa.
After returning from Morocco Fortuny spent time in Madrid, Granada, Seville, Paris, London and Rome. He died aged 36 in 1874 after contracting Malaria while painting in the countryside near Naples (Italy).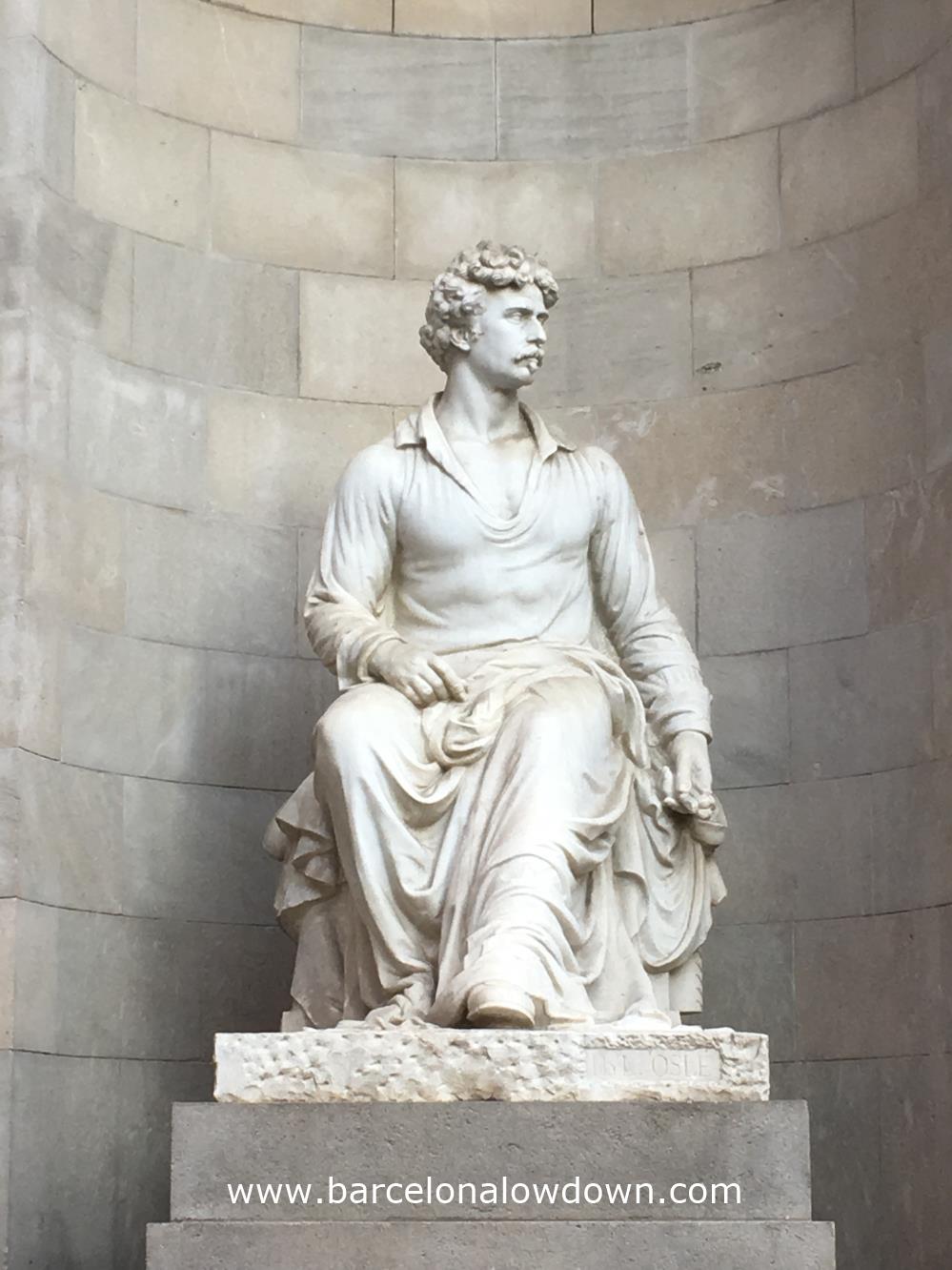 Monument to Marià Fortuny on Carrer del Pintor Fortuny
The white marble statue of Marià Fortuny was created in 1922 by Miquel and Llucià Oslé in 1922 but remained in storage until 1942.
The classically styled monument portrays Fortuny dressed in a simple tunic and holding paintbrushes, his legs covered by a Roman-style toga.
The statue was intended to be displayed in an open space where it could be viewed from all sides, possibly in Plaça Reial. Apparently, the Oslé brothers paid special attention to the folds of the toga on the rear of the statue, now hidden from view.
Location
Carrer del Pintor Fortuny, 3, Barcelona
How to get there
The statue of Marià Fortuny is located in a niche in the Façade of Hotel 1898 a few metres from La Rambla in the El Raval neighbourhood of Barcelona.
The nearest metro stops are Catalunya on the L1 and L3 metro lines (red and green lines) and Liceu on L3.
Other attractions nearby
La Rambla
La Boqueria market
Map