Buying a Spanish SIM card at Barcelona airport can save you money on roaming charges while ensuring that you stay connected throughout your stay.
Free Wi-Fi is widely available in Barcelona, but the connection is quite slow, and with prepaid SIMs available for as little as fifteen euros, it makes sense to buy a local SIM.
Most Spanish SIM cards can also be used in other European countries, although you should check because SIM cards from some of the smaller operators can only be used in Spain.
Prepaid Spanish SIM cards can be purchased from Tech & Fly stores at both terminals of Barcelona airport and at the Tienda del Viajero shop in Terminal 2. There is also a tobacconist which sells SIM cards outside the terminal building at Terminal 1.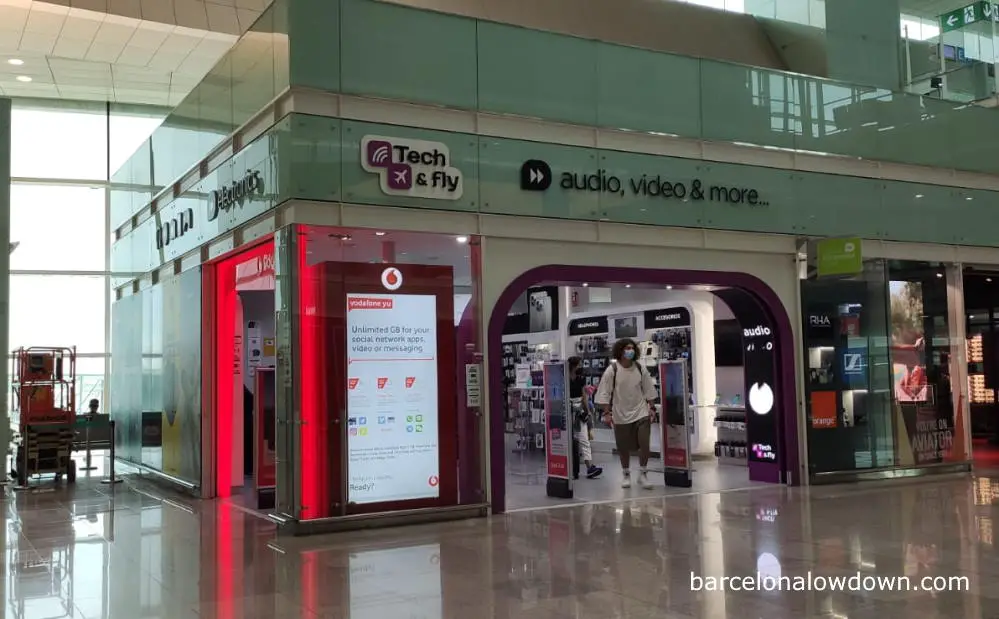 Where to buy a Spanish SIM card at Terminal 1
Tech & Fly
There are three Tech and Fly stores at terminal one. Two are located airside (before you go through security) in arrivals halls A and C. The third store is located landside (after baggage claim) next to the Go Natural snack bar and the ramp, which takes you down to the taxi rank.
As their name suggests, Tech & Fly is an electronics retailer which specializes in technology for travellers. They sell the devices and gadgets which travellers typically purchase at the airport, including plug adaptors, power banks, headphones, Bluetooth speakers, cameras and smartphones.
Tech & Fly currently stocks prepaid Spanish SIM cards from Vodafone and Orange, two of the largest mobile network operators in Spain.
The shops are open from 06:30 to 22:00, seven days a week. You can check their catalogue and current prices on their website.
Tobacconist outside Terminal 1
Outside terminal one, there's a tobacconist shop that sells prepaid Orange SIM cards as well as T-casual travel cards, stamps, cigars and cigarettes. At the time of writing, this is the cheapest place to buy a prepaid SIM at Barcelona airport, with two plans available starting at just €15.
The tobacconist opens from 07:00 to 21:00. To get there, walk straight ahead after the Go Natural snack bar as if you were going to the metro. To the left of the door to the metro station, there's another door with a square brown and yellow TABACS sign next to it. Ten metres after this door, there's another door which leads outside. The tobacconist is on the right as you leave the building.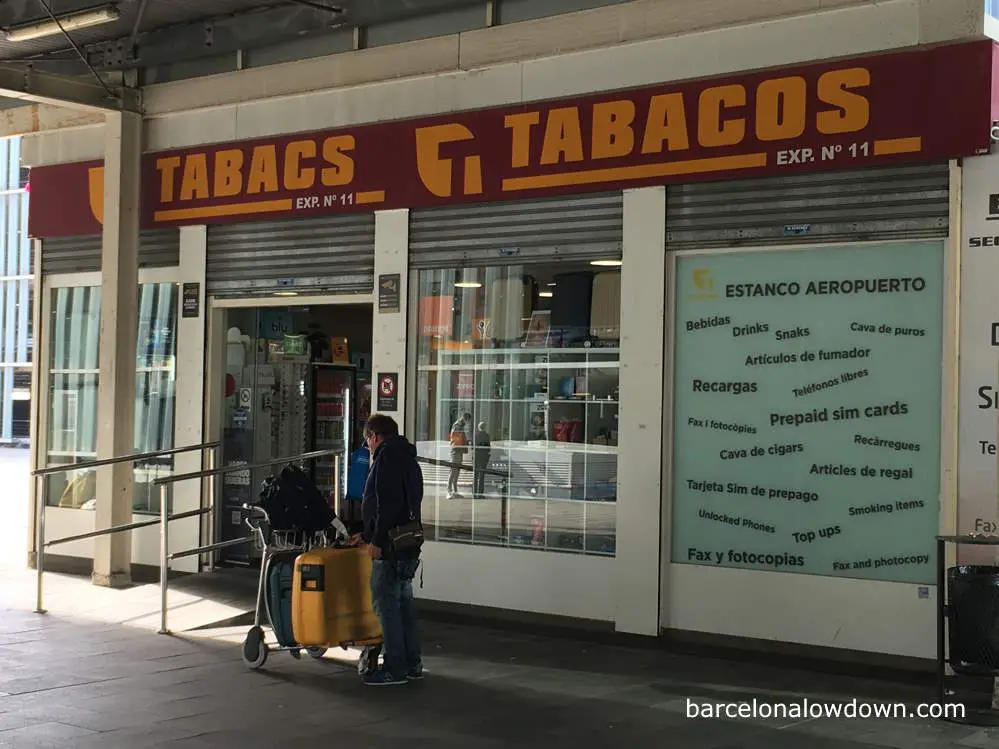 Where to buy a Spanish SIM card at Terminal 2
Tech & Fly
The Tech & Fly store at Terminal Two is located in boarding area U, airside. Just like the Tech & Fly stores in Terminal 1, they stock Orange and Vodafone prepaid SIM cards and are open from 06:30 to 22:00.
Tienda del Viajero
Located near the check-in desks in terminal T2B, the Tienda del Viajero (English: travellers' shop) is a left luggage office that sells suitcases, bags and other travel-related accessories, including pre-paid Spanish SIM cards.
The Tienda del Viajero store is open from 07:00 to 22:00 and, at the time of writing, only sells the €20 Orange Mundo plan, which includes data, calls and roaming within the EU.
Best prepaid SIM card sold at Barcelona Airport
The Fly & Go stores currently sell three Vodafone data plans, two of which include 30 days of free unlimited data for apps including Google Maps, Instagram, Facebook, Twitter, WhatsApp, Apple Music and Spotify within Spain.
If you don't need unlimited data for apps, then the Orange SIM cards, which are sold in all six stores mentioned in this post, are better value and can also be used in portable hotspot devices.
However, the shops at the airport only have a limited number of data plans available, and if you don't need to purchase a SIM at the airport, you may be able to find better deals if you wait until you get to the city centre.
Alternatively, you could purchase an Orange Holiday SIM from Amazon before you travel.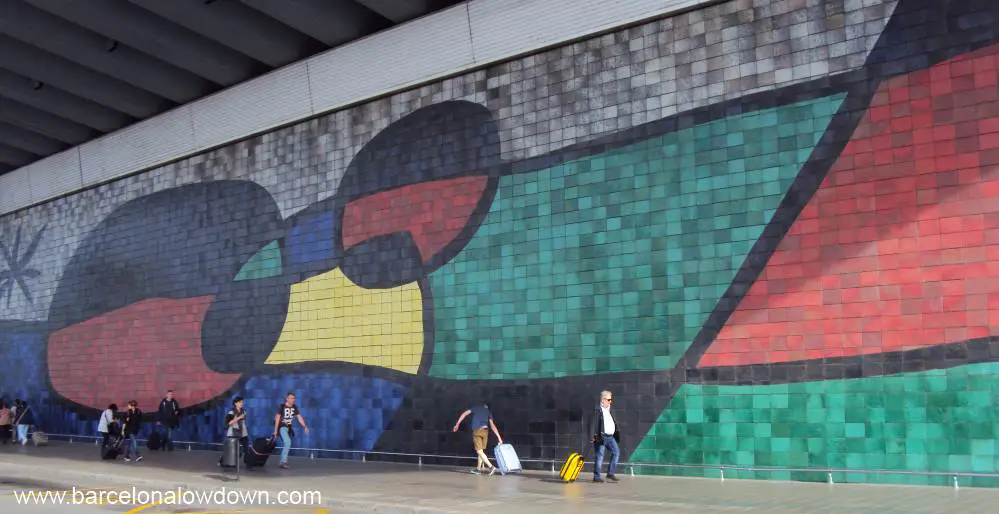 Mobile Network Operators in Spain
There are four main mobile network operators in Spain
Movistar
Movistar is the largest Spanish operator and offers the best service and coverage within Spain. If you are travelling to rural areas, then you should choose Movistar since they have the best coverage. The only downside is that they are more expensive than the other networks.
Check plans and prices here >>
Vodafone
Vodafone is the second-largest network in Spain and is also a big player throughout Europe. Coverage is good in all Spanish towns and cities, and they have 5G in Barcelona and Madrid. Overall, Vodafone is a good and slightly cheaper alternative to Movistar.
Check plans and prices here >>
Orange
Orange is another international operator which generally has good coverage in Spain. My only reservation with Orange is that, in remoter areas, their coverage doesn't seem to be quite as reliable as Movistar or Vodafone.
Check plans and prices here >>
Yoigo
Unlike the other three brands mentioned so far, I've no personal experience with Yoigo. They are cheaper than the other main networks and reputedly have good coverage in Barcelona and other large Spanish cities.
Check plans and prices here >>
Budget mobile networks
In addition to the four main mobile providers, a handful of budget network operators are available in Spain. These smaller companies are called mobile virtual network operators (MVNO) because, instead of installing and maintaining their own networks, they rent bandwidth from other companies.
Companies including Lycamobile, Jazztel, Lebara, Más Móvil, Simyo and Pepephone all offer cheap prepaid data plans which can either be purchased online or, in the case of Lycamobile, from supermarkets, petrol stations and independent mobile phone outlets.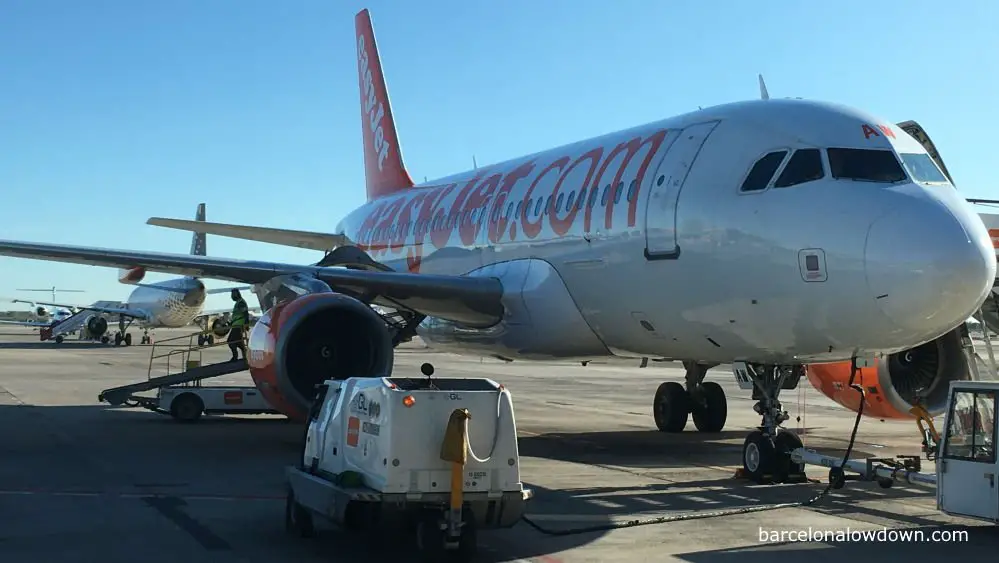 Roaming charges within Europe
In 2017 the European Union introduced a law that eliminated roaming costs within Europe. Under this law, mobile companies within the EU have a fair usage policy which means that if you purchase a SIM card in Barcelona, you won't have to pay roaming charges if you use it in another EU country.
Important
All of the SIM cards sold at Barcelona airport have data plans which allow you to use them in other European countries. However, this isn't always the case, and if you buy a SIM elsewhere in the city and plan to travel outside Spain, you should check what's included in the tariff before purchasing.
How to set up and use a Spanish prepaid SIM card
Before purchasing a Spanish SIM card in Barcelona, you should ensure that your smartphone or portable hotspot is unlocked and compatible with European SIM cards. This Wikipedia page has a list of the main Spanish networks and the technology they use.
When purchasing the SIM, you will be asked to show your passport as proof of identity.
Once you have purchased your SIM card, you simply need to insert it into your phone, switch it on and follow the instructions included in the package to set up your account.