During the first three and a half weeks of August the weather was stable and pretty much identical to July.
It was sunny with temperatures up in the high twenties and a relative humidity of about 65%. There was often a light sea breeze in the afternoon, making it perfect weather for sunbathing or enjoying a cool beer at one of Barcelona's "Chiringuitos" (beach bars).
Then during the last week of the month it rained four or five times ! It wasn't really bad weather, more a mix of clouds and sunshine with the occasional downpour.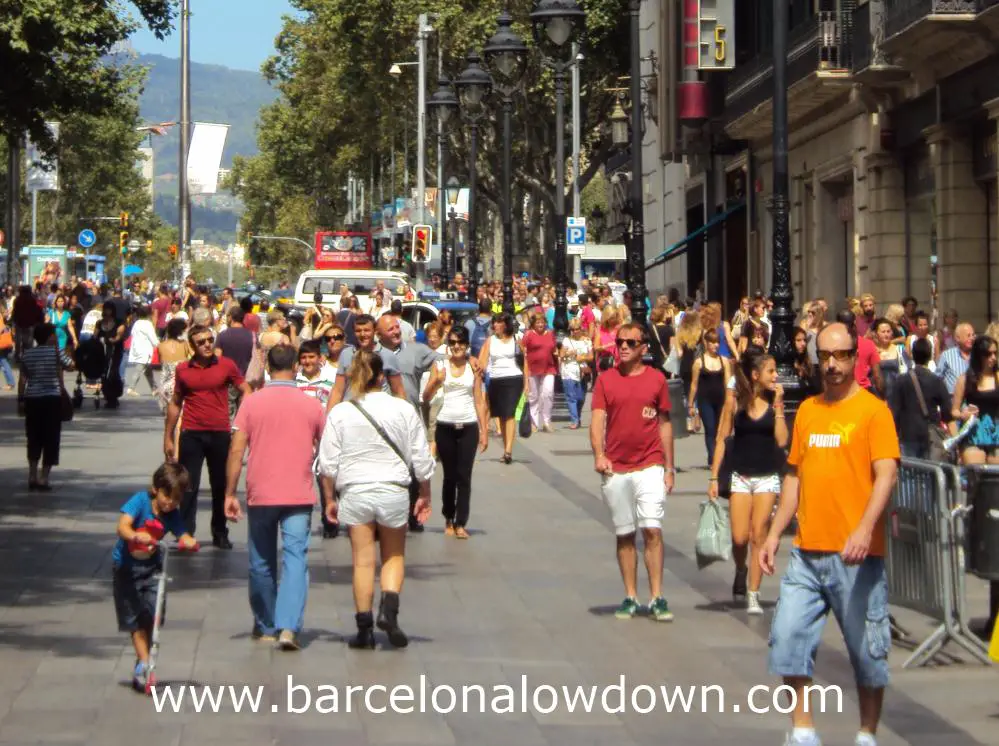 What to Wear in Barcelona in August
Don't be put off by the mention of rain. The weather has still been warm and mostly sunny despite the showers stroke downpours (which were intense but short-lived ).
recommend that you should pack the same clothes that I suggested for July (T-shirts, shorts, shades and flip-flops). If it rains simply purchase a cheap umbrella from one of the ubiquitous "Todo a cien" shops that are found throughout Barcelona. You can pick up an umbrella for aproximately €4.