July has been hot, not only hot but hot and humid. Daytime temperatures have generally been around 28 ºC, dropping to about 24 degrees at night. It's been sunny, mostly with clear skies or sometimes with high hazy clouds. At the start of the month there were a couple of summer storms when it rained in the evening. On the hottest day of the month temperatures got up to 33 ºC  which might not seem too hot, until you factor in the high humidity.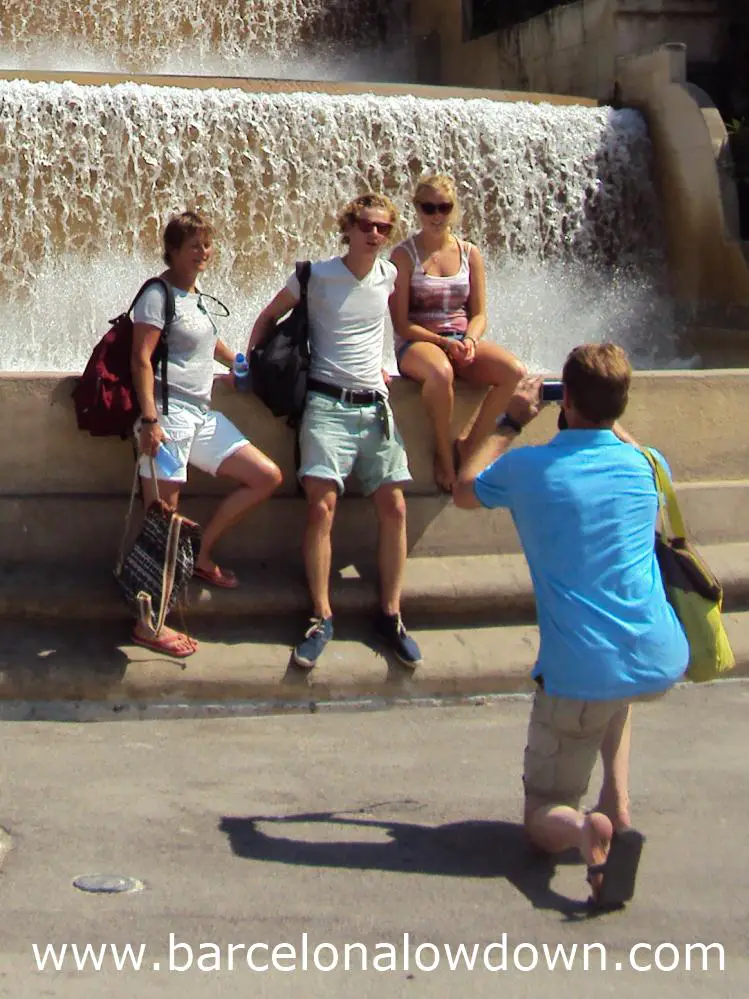 What to Wear in Barcelona in July
With hot weather and sunshine being the order of the day, I have generally wearing shorts, t-shirts and flip-flops. I suggest you pack more changes of clothes than you might first think, after a busy day visiting the city it's good to be able to shower and put on a clean shirt before going out in the evening. I prefer to wear long trousers when I go out but shorts are totally acceptable in Barcelona.
Don't forget to protect yourself from the sun. When on a city break it can be easy to forget to put on suntan lotion when you go out in the morning. I've done it myself, you go out early, have breakfast sat outside a café and visit a couple of museums. The next thing you know it's midday and you're sunburnt!
As well as high factor suntan lotion and a hat, it's also a good idea to pack a long sleeved shirt. That way if you do get burnt you'll still be able to go out the next day without making things worse!