Located in Plaça de Sant Miquel behind Barcelona's City Hall, this unusual 26.5m high stainless steel tower by Antoni Llena i Font was unveiled in 2012 during the Feast of Santa Eulalia.
The statue is titled Homenatge als Castellers and is a tribute to the emblematic human towers which are a traditional feature of public events in Catalonia.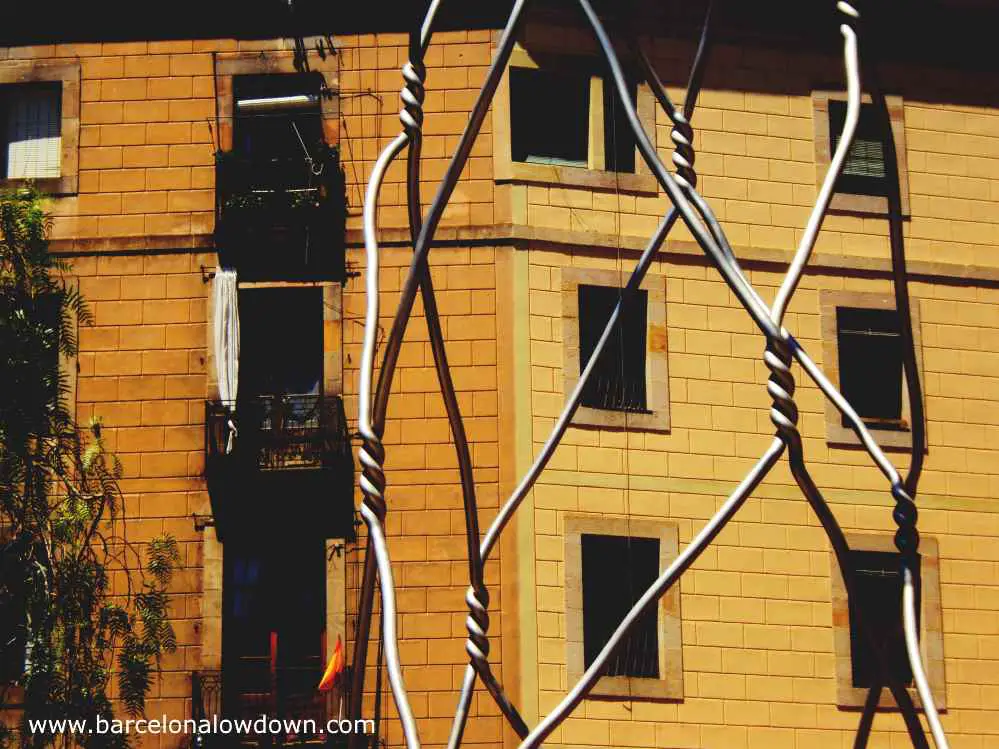 In an interview with Spanish newspaper El País published shortly after the sculpture was built, LLena said that instead of creating a figurative representation, he took inspiration from chicken wire and the nets which are sometimes used to wrap bottles.
My understanding is that each of the X-shaped sections of chicken wire represents a person. The tower is made up of six layers, each of which gets progressively smaller. This echoes the fact that in the real human towers the lower layers are formed by men, the middle layers by women and teenagers and the upper levels by children. The unattached tubes at the top of the sculpture bring to mind the outstretched arm of the enxaneta or small child who tops the tower.
About the Artist
Artist, sculptor and author Antoni Llena i Font was born in Barcelona in 1943, his best known work is the statue David i Goliat which stands in Plaça dels Voluntaris near Barcelona seafront.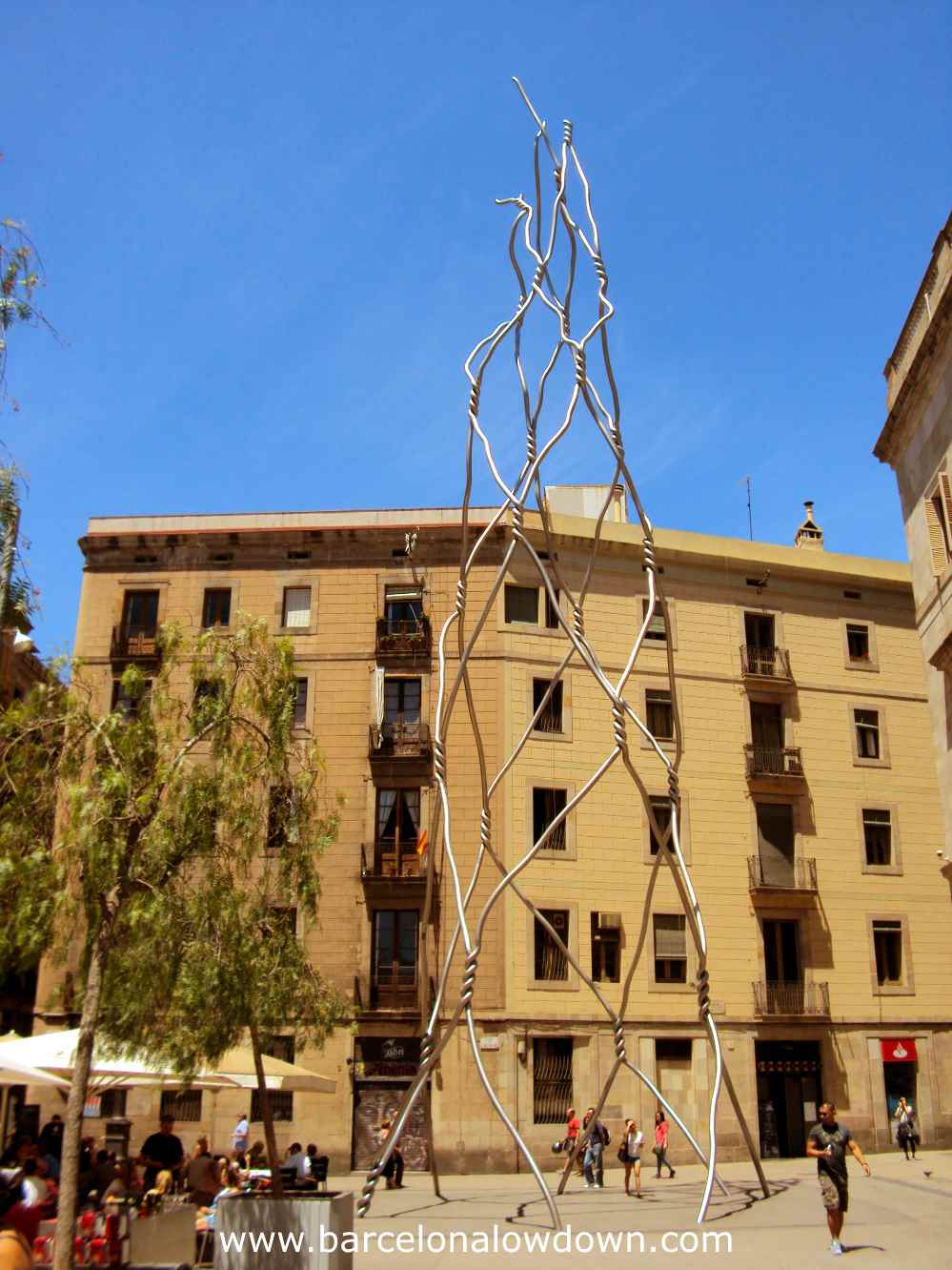 Location
Plaça de Sant Miquel, Barcelona
How to get there
Plaça de Sant Miguel is in Barcelona's Gothic Quarter. The nearest metro stations are Jaume I on the yellow line (L4) and Liceu on the green line (L3).
Other attractions nearby
Plaça de Sant Jaume
El Call (Medieval Jewish Quarter)
Barcelona Cathedral
Plaça de Sant Felip Neri
MUHBA Plaça del Rei
Map