In a city replete with stunning modernista architecture designed by renowned architects such as Antoni Gaudí and Lluís Domènech i Montaner, it may come as a surprise to find that, for many years, one of Barcelona's most photographed buildings was an abandoned squat whose most notable feature was a huge street art mural.
The building in question is called La Carbonería (the coal house) and stands at the intersection of Carrer del Comte d'Urgell and Carrer de Floridablanca.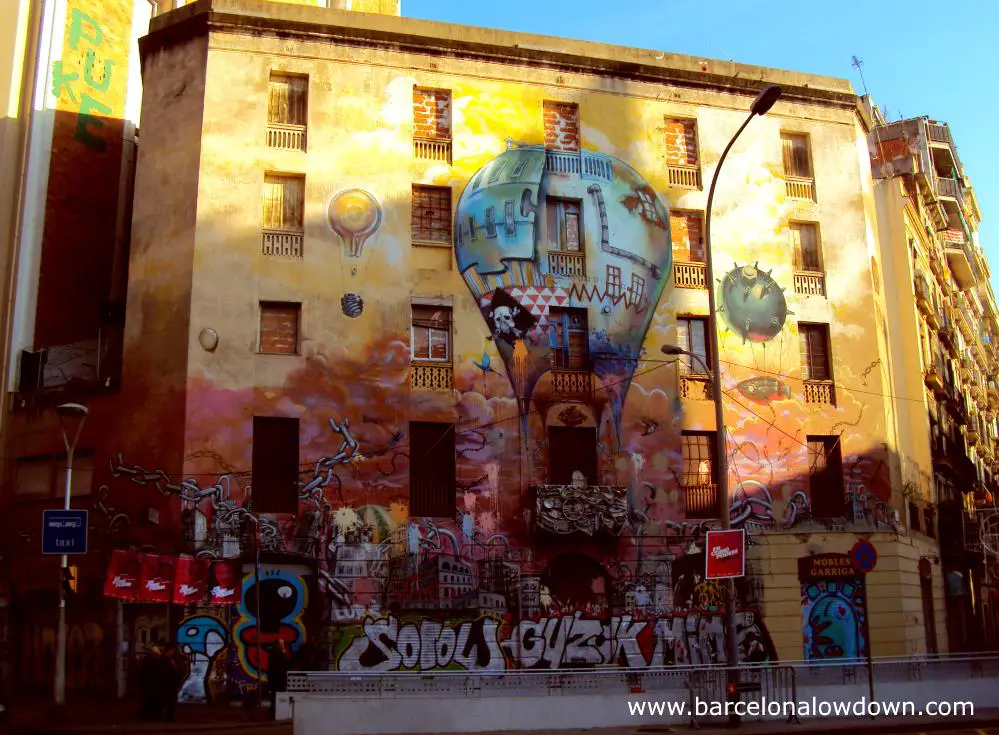 Originally called Casa Tarragó, La Carbonería is currently a drab mustard brown-coloured apartment building.
From 2008 to February 2014, the building was a squat come social centre whose façade was covered by a large and colourful mural. After the police forcefully evicted the squatters, owners Inmuebles y Servicios Barclays SA earmarked the building for demolition.
Finally, the La Carbonería was saved from destruction by the city council. On the 27th of November 2015, the building was re-categorized as being of historical and artistic interest.
This meant the owners could neither tear it down nor significantly alter the façade. Unfortunately, it didn't prevent the property developers from obliterating the mural and covering it with a thick coat of drab brown paint.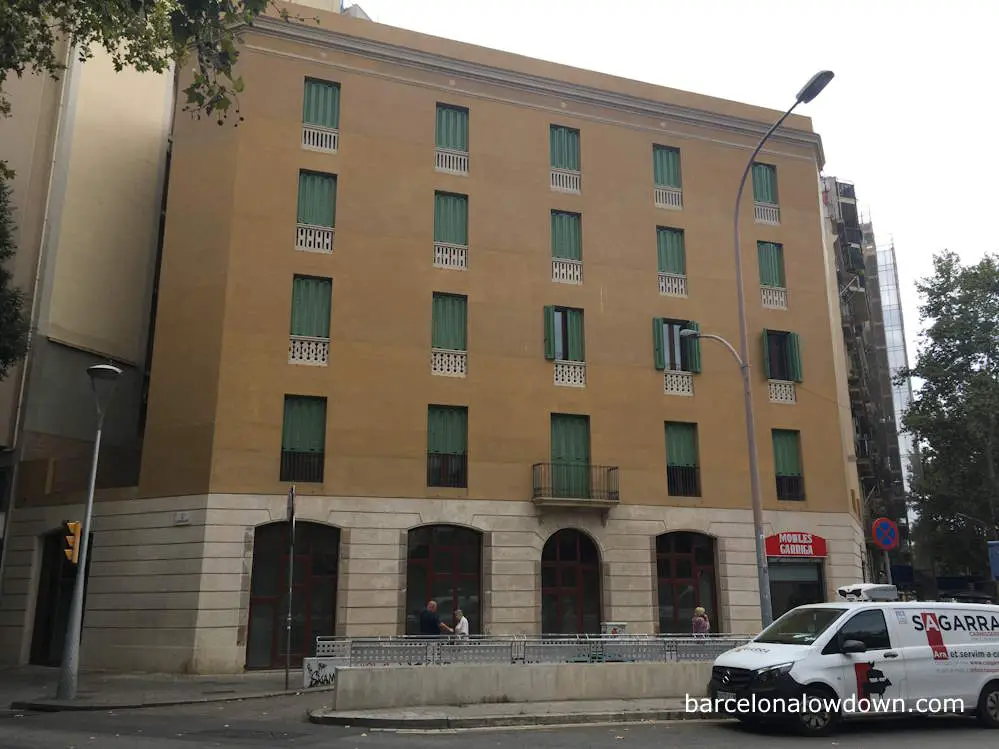 La Carbonería – The Oldest Building in Barcelona's Eixample
Built in 1864, La Carbonería is one of the oldest buildings in Barcelona's emblematic Eixample district. 
During the 1850s, Barcelona was booming, and the old medieval walls which surrounded the Gothic Quarter were torn down. The city council gave Ildefons Cerdà i Sunyer the task of designing a vast new suburb which would envelope surrounding towns and villages such as Gràcia and El Clot.
Cerdà had previously mapped the old city and believed that the narrow streets and crowded conditions of El Raval and the Gothic Quarter were responsible for the social problems facing Barcelona at the time. His solution was to design the square grid layout of L'Eixample (literally the extension) with wide streets and small parks or gardens in the middle of each block.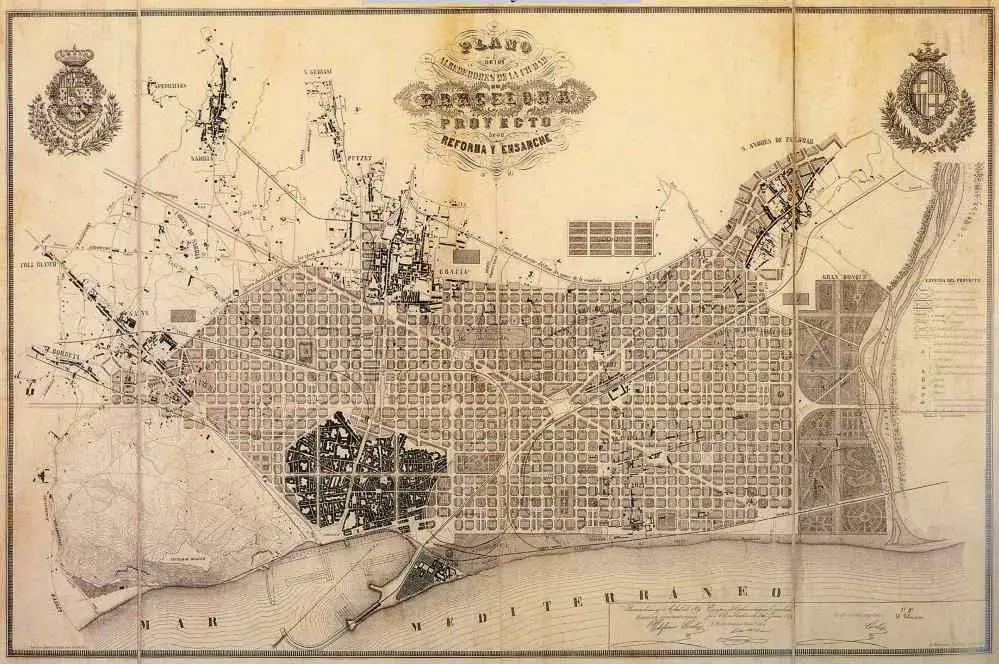 Over the years many of the parks and gardens have been replaced by car parks, workshops and supermarkets. More recently, the city has started to recover some of Cerdà's ideals, and there are plans to reduce the impact of traffic in the Eixample by creating so-called superblocks and banning older vehicles.
Location
Carrer del Comte d'Urgell, 30
How to get there
The nearest metro stops are Sant Antoni on the purple line (L2) and Urgell on the red line (L1)
Other attractions nearby
Mercat de Sant Antoni (market)
Palau Güell
Map