Two of Barcelona's most photographed sculptures bear the unmistakable hallmark of Colombian artist Fernando Botero. 
According to Wikipedia the artist's trademark style is called Boterism and depicts people and animals in "exaggerated volume".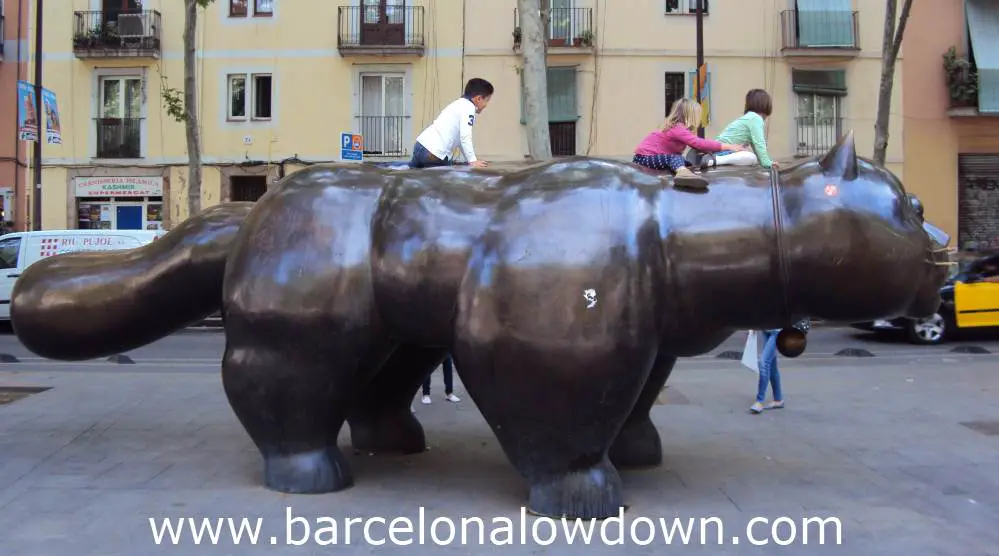 The Cat from the Raval
Known locally as either "El Gato del Raval" or "El Gato de Botero" this over-nourished alley-cat was first sighted in the Parc de la Ciutadella park in 1987. 
It then spent a few years outside the Olympic Stadium on Montjuïc before straying down to Barcelona's bohemian Raval neighbourhood. 
In 2003 the cat finally settled down in it's current location on the Rambla del Raval.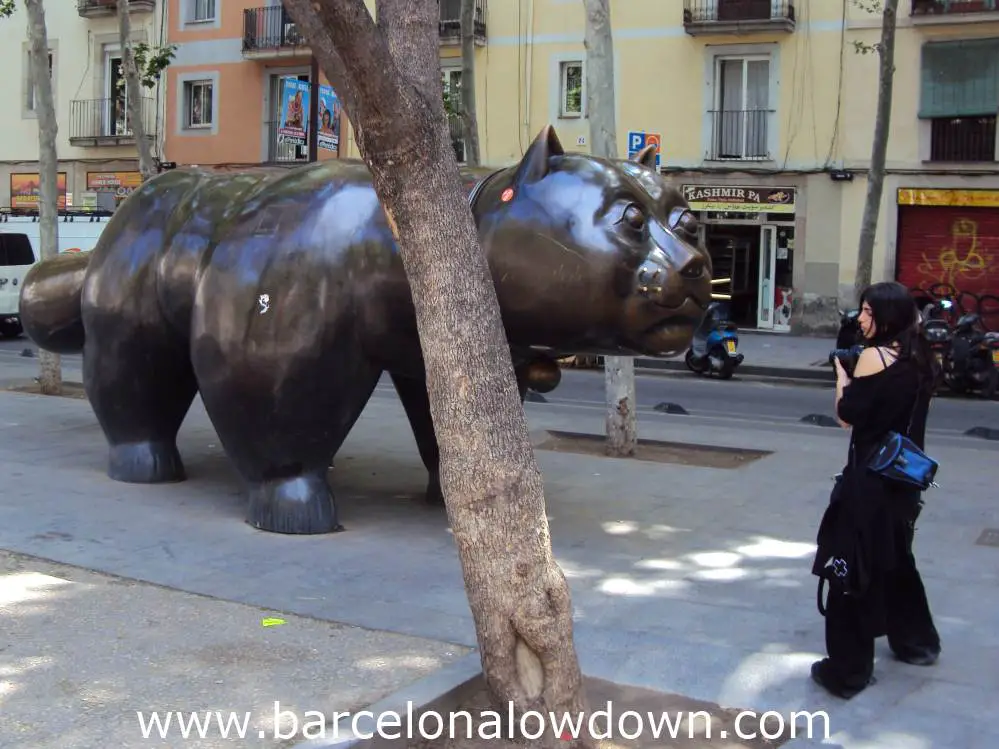 Botero's Horse
Located in the arrivals area of Barcelona's El Prat airport (terminal 2B). Botero's horse is a popular meeting point for travellers.
The overinflated and slightly bulbous body and legs make the statue pretty imposing and give it what I can only describe as a high degree of "Trojan horsedness".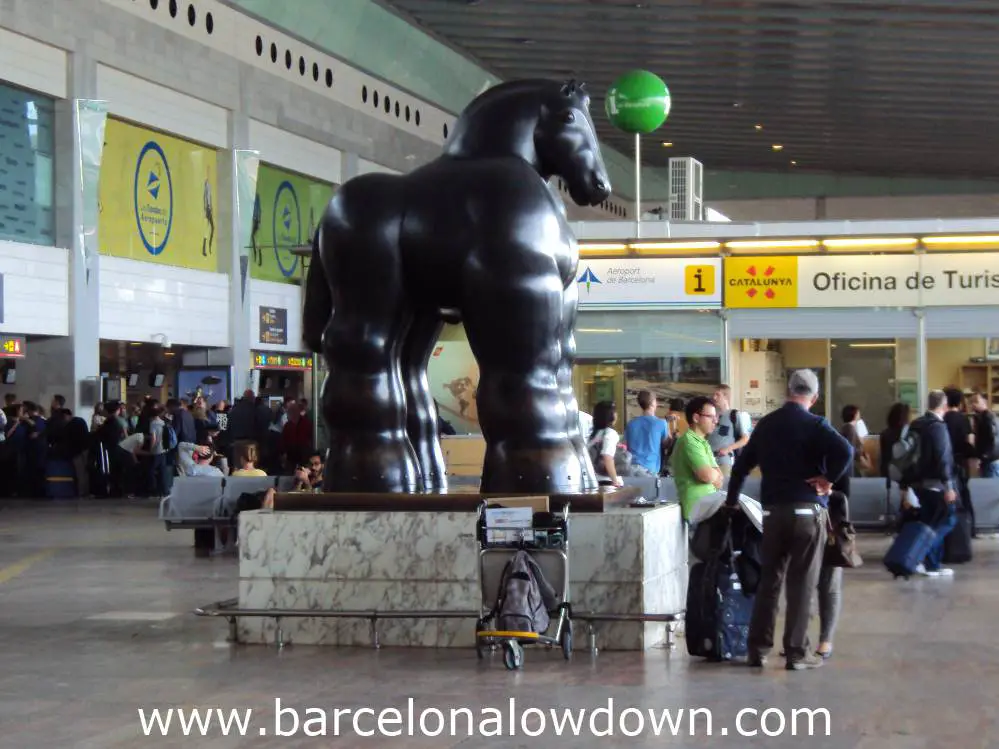 About the Artist
Fernando Botero was born in Colombia in 1932. As a boy he trained to be a bull fighter before discovering that his true vocation was art. His first solo exhibition took place Medellín in 1948 after which he moved to Bogota.
In the 1950s Botero relocated to Madrid where he studied at the Academia de Arte de San Fernando before moving to New York where he developed his trademark style. In 1973 he moved to Paris and started creating his now famous fat sculptures.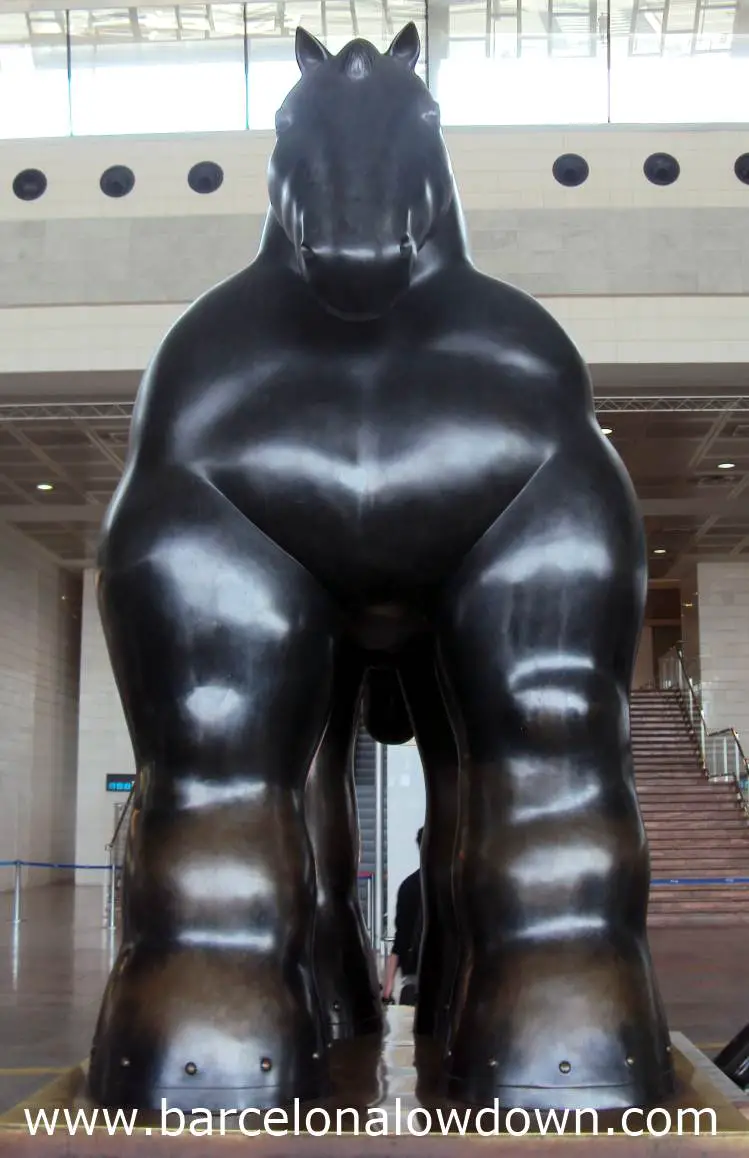 Map