Sometimes referred to as the George Washington of South America, Simón Bolivar was a Venezuelan soldier and politician who fought to liberate Venezuela, Columbia, Peru, Ecuador, Panama and Bolivia from Spanish rule.
The bronze statue of Simón Bolívar by Julio Maragall, which stands near the seafront in Barcelona, is replica of a similar monument in Caracas and was inaugurated in 1996 by the then President of Venezuela, Rafael Caldera.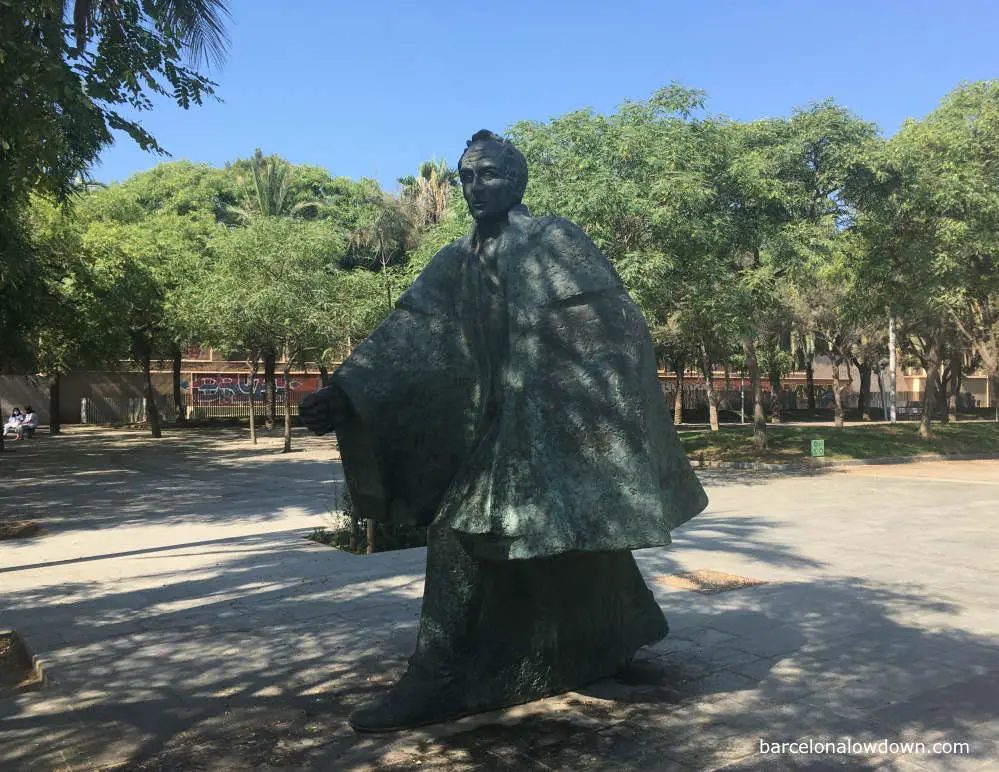 Who was Simón Bolívar?
Simón Bolívar was born in Caracas (Venezuela) in 1783. Son of a wealthy family, he entered the army as a cadet in 1797, when he was thirteen years old. He was a good student and quickly rose through the ranks before travelling to Spain in 1799.
While in Spain, he met and married María Teresa Rodríguez del Toro y Alayza before returning to Venezuela. Unfortunately, Maria Teresa died shortly afterwards, and Bolívar returned to Spain.
In 1805, after spending some time in France, Bolívar travelled to Rome (Italy), where he swore that he wouldn't rest until he had freed Latin America from Spanish rule. He then returned to Caracas via the United States and took over the running of his family's properties and businesses.
A few years after returning to Venezuela, Bolívar re-enlisted in the army as a Coronel and began fighting to overthrow the Spanish. After early setbacks, the Venezuelan revolutionaries achieved their goal in 1821. Bolívar became the President of Gran Colombia (now Venezuela, Colombia, Ecuador and Panama) and continued fighting against the Spanish, forming the Confederation of the Andes which included Peru and Bolivia.
Bolívar drafted a new centralist constitution for Gran Colombia, which included a lifetime presidency. However, internal divisions lead to uprisings and a failed assassination attempt.
He relinquished his presidency in 1830, and both Gran Colombia and the Confederation of the Andes broke apart into individual independent states. After standing down as President, Bolívar intended to flee into exile in Europe but died of Tuberculosis before setting sail.
Today, Bolívar is remembered as an iconic figure who played a key role in the independence of South America. There are monuments paying homage to him in most South American countries as well as in Spain, Europe and the United States.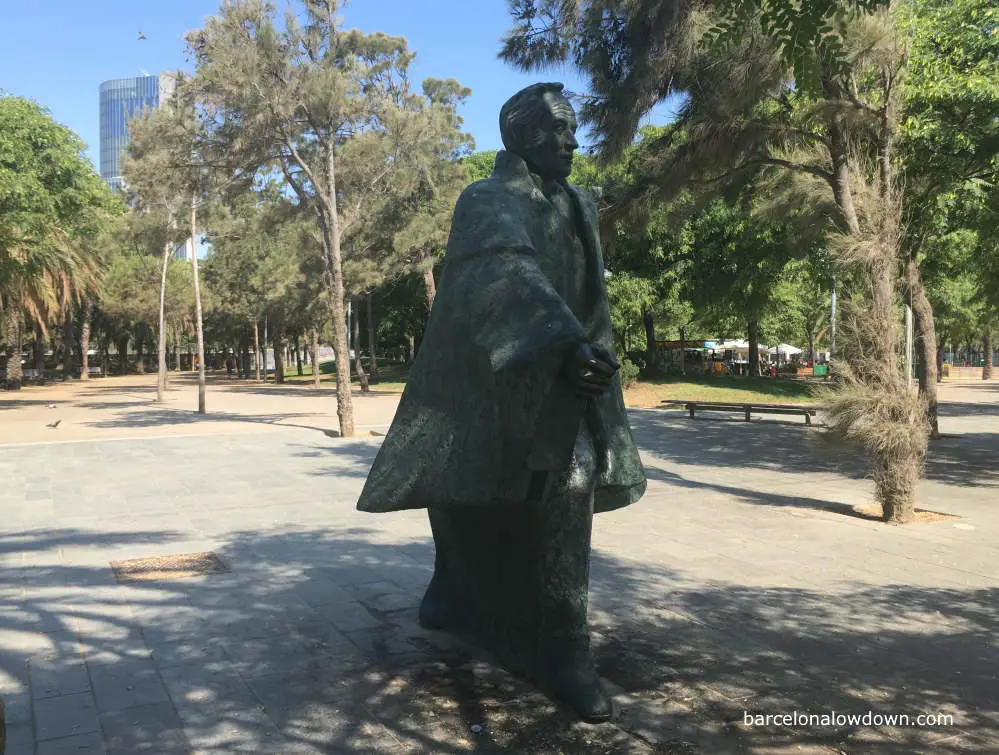 The Monument to Simón Bolívar in Barcelona
Julio Maragall was born in Barcelona in 1936, son of sculptor Ernest Maragall. Soon after his birth, and the onset of the Spanish Civil War, the Maragall family went into exile in Caracas.
Maragall studied architecture in the United States before returning to Venezuela in 1965, where he became a lecturer at the Simon Bolívar University.
Despite the fact that he was the son of a renowned sculptor and had been creating art since an early age, Julio Maragall's career as a sculptor didn't take off until the nineteen-eighties.
The monument to Simón Bolivar in Barcelona was commissioned in 1996 by the Colonia Catalana de Venezuela and was unveiled by the President of Venezuela Rafael Caldera accompanied by the then Mayor of Barcelona, Pasqual Maragall, Julio Maragall's cousin.
The monument is a replica of a similar statue in Caracas which was unveiled in 1988. The original statue is called Bolívar Civil since he is portrayed wearing civilian clothing, highlighting his role as a statesman.
Location
The statue of Simón Bolívar is located in the Parc de la Barceloneta, a few metres from the promenade.
How to get there
Buses numbers 46, 59 and 136 all stop in front of the Hospital del Mar a few metres from the statue. The nearest metro stations are Barceloneta and Ciutadella Vila Olímpica which are both on L4 (the yellow line).
Other attractions nearby
Barcelona Beach
Port Olímpic (Olympic Marina)
El Parc de la Ciutadella
Port Vell Harbour
El Peix by Frank Gehry
Map