Many of Barcelona's streets, squares and parks are named after famous figures from Spanish history. There are also quite a few international names honoured, including Anne Frank, George Orwell, Winston Churchill, John Lennon and Mahatma Gandhi.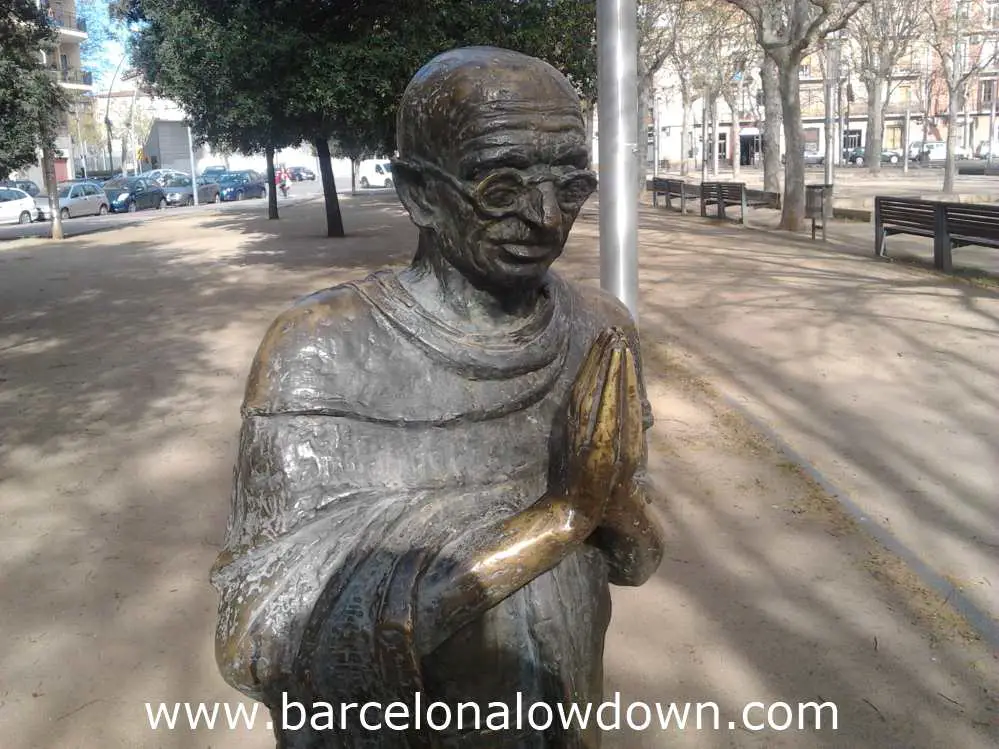 Gandhi Gardens (Jardins de Gandhi) were inaugurated in 2000 by the then-Mayor of Barcelona Joan Clos. The small park in Barcelona's Poblenou district includes a bronze statue of Mahatma Gandhi which was donated by Fundación Comparte. The statue is the work of the famous Argentine sculptor / human rights activist Adolfo Pérez Esquivel.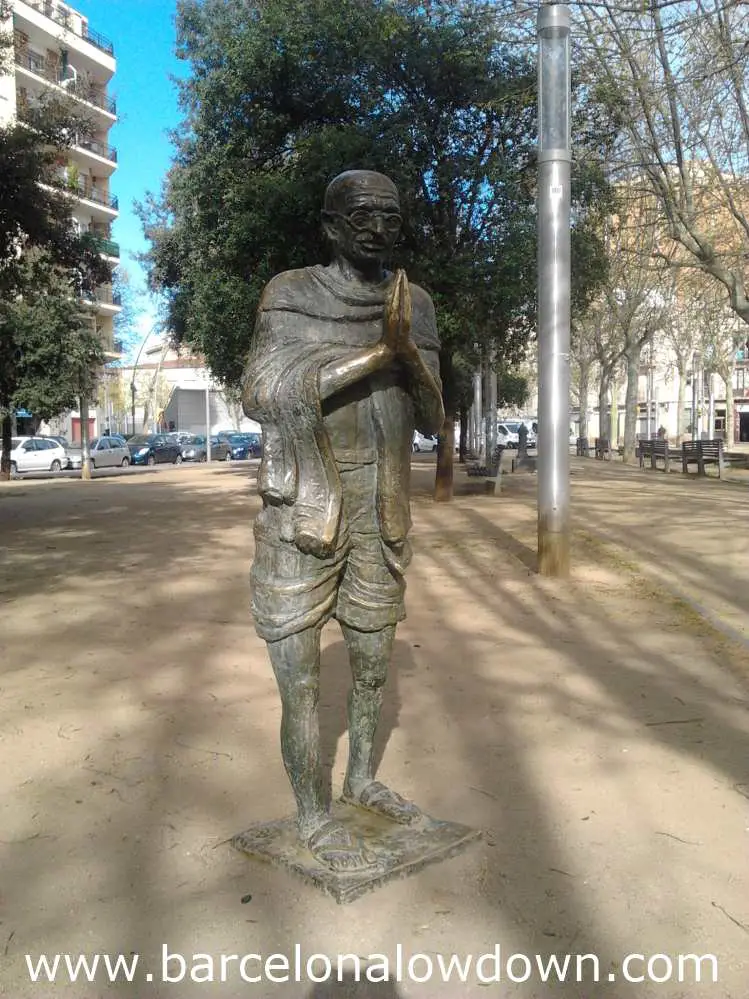 The gardens occupy one city block and include a children's play area with climbing frames, plenty of shade, park benches, an off lead dog area, and pétanque courts. In addition to the statue of Gandhi, one of the lawns features mosaic-tiled waves.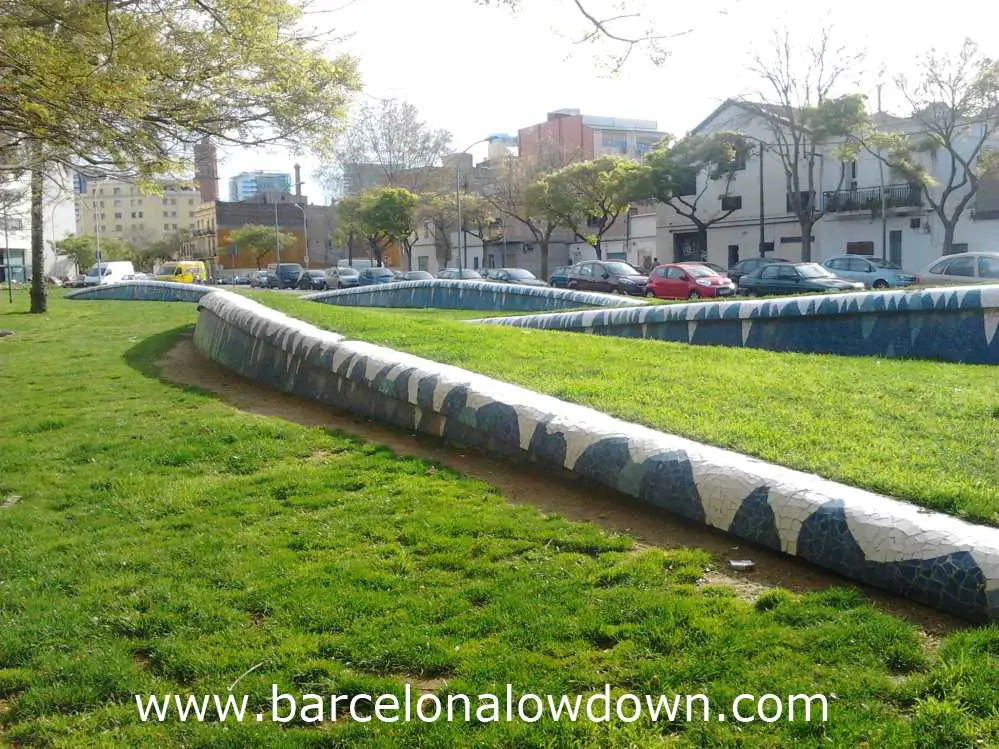 Location
Ramon Turró 267, Barcelona
How to get there
The nearest metro station is Poblenou on the yellow line (L4)
Tramlines T4, nearest sop Fluviá (on Av. Diagonal)
Bus number 7 also stops nearby.
Opening Times
The park is open 24 hrs.
Entry fee
FREE
Other Attractions Nearby
Rambla de Poblenou
Can Framis Museum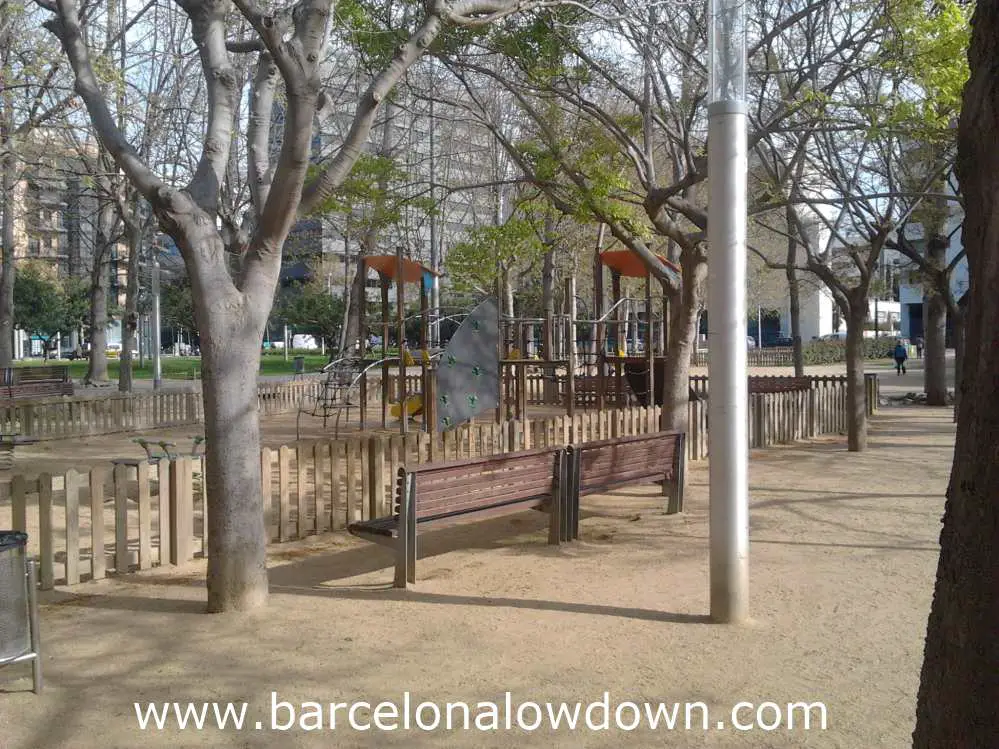 Map
Quick Guide – Gandhi Gardens
| | |
| --- | --- |
| Name | Jardins de Gandhi |
| Category | Park |
| Size | 1 block |
| Opening Hours | 24 hrs. |
| Entry Fee | Free |
| Neighbourhood | Poblenou |
| Public Transport | Metro Poblenou, Tram/Bus Fluviá |
| Underfoot | Compressed sand/gravel and grassy areas |
| Sculptures / Public Art? | Yes |
| Café / Refreshments? | No |
| Drinking Fountains? | No |
| Public Toilets? | No |
| Children's Play Area? | Yes (6 to 12 year olds) |
| Sports / Fitness Equipment? | Pétanque |
| Shady Areas? | Yes |
| Dogs Allowed? | Yes, the park includes an off lead area for dogs |
| Free WIFI | No |