With an estimated twelve million visitors each year, Barcelona is one of the best-known and most visited cities in Europe. But what is Barcelona famous for?
Barcelona is famous for its outstanding football team, stunning architecture, lively nightlife, sandy beaches, and world-class cuisine. Not to mention a vibrant cultural heritage and colourful neighbourhood festivals that attract visitors from around the world.
In this post, we take a look at ten things that Barcelona is famous for.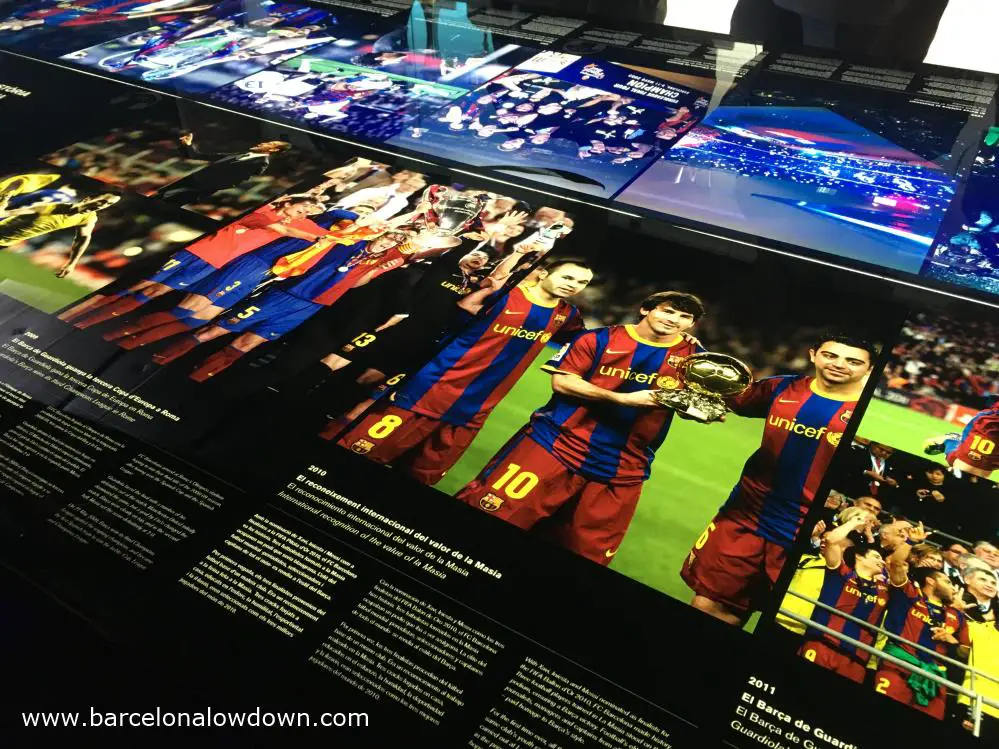 1. FC Barcelona (Barça)
Founded in 1899, Fútbol Club Barcelona is one of the best-known and most successful football teams in the world. The club's enviable track record includes winning the UEFA Champions League five times, the Spanish La Liga premier league twenty-six times, and the Copa del Rey no less than thirty times.
Over the years, the team has included some of the most famous names in football, including Johan Cruyff, Diego Maradona, Pep Guardiola, Gary Lineker, Ronaldinho, Andres Iniesta and, of course, Lionel Messi.
The club's motto "Més que un club" (more than a club) is a reflection of what the team means to the city. Unlike most big-name football clubs, which are owned by super-rich billionaires, FC Barcelona is owned by its 1444,000 members, most of whom are just ordinary fans.
With seating for almost 100,000, the Camp Nou stadium is the largest in Europe, and when important matches take place, the city's metro system is packed with fans wearing the team's colours as they make their way to the stadium. Fans who don't have a ticket for the match watch the game on giant TV screens in bars throughout the city.
FC Barcelona is famous for its fast-paced and exciting playing style, which has earned them a reputation as one of the world's best teams. Their popularity has extended far beyond the city, and wherever you go on the planet, you'll see kids wearing blue and burgundy Barça shirts. The Camp Nou stadium and museum is frequently listed as one of the ten most visited tourist sites in Barcelona.
2. Architecture
The city of Barcelona dates back to the times of the Roman Empire, two thousand years ago, when it was named Barcino. Remains of the original Roman-era buildings can still be seen today, although most of them have been built over or incorporated into the medieval buildings which replaced them.
Due to its strategic location, the city quickly grew in importance. By the Middle Ages, Barcelona was home to the Counts who ruled the city and the surrounding area and was the de facto capital of the Crown of Aragon.
Famous buildings from the medieval period include Barcelona Cathedral, Palau Major (Royal Palace), Santa Maria del Mar and the Pedralbes Monastery as well as numerous other medieval churches. The city's famous Gothic Quarter is a maze of narrow streets and picturesque plazas flanked by historical buildings.
Barcelona is best known for the Modernista architecture (Catalan Art Nouveau), which dates back to the late nineteenth and early twentieth century. Unlike the medieval palaces and cathedrals, which were built for Kings, Barcelona's Modernista buildings were commissioned by wealthy businessmen who had earned their fortunes during the Industrial revolution.
Wealthy industrialists contracted the best architects of the time, including Antoni Gaudí, Josep Puig I Cadafalch and Lluís Domènech i Montaner to build them factories and opulent townhouses. Famous Modernista buildings in Barcelona include, La Sagrada Família, Casa Batlló, La Pedrera, El Palau de la Musica, Parc Güell, Casa Amatller and the Sant Pau Art Nouveau Site.
Barcelona also has more than its fair share of impressive modern architecture, including the Agbar Tower, the DHUB Museum, Frank Gehry's Golden Fish canopy and the Mies van der Rohe Pavilion to name just a few of them.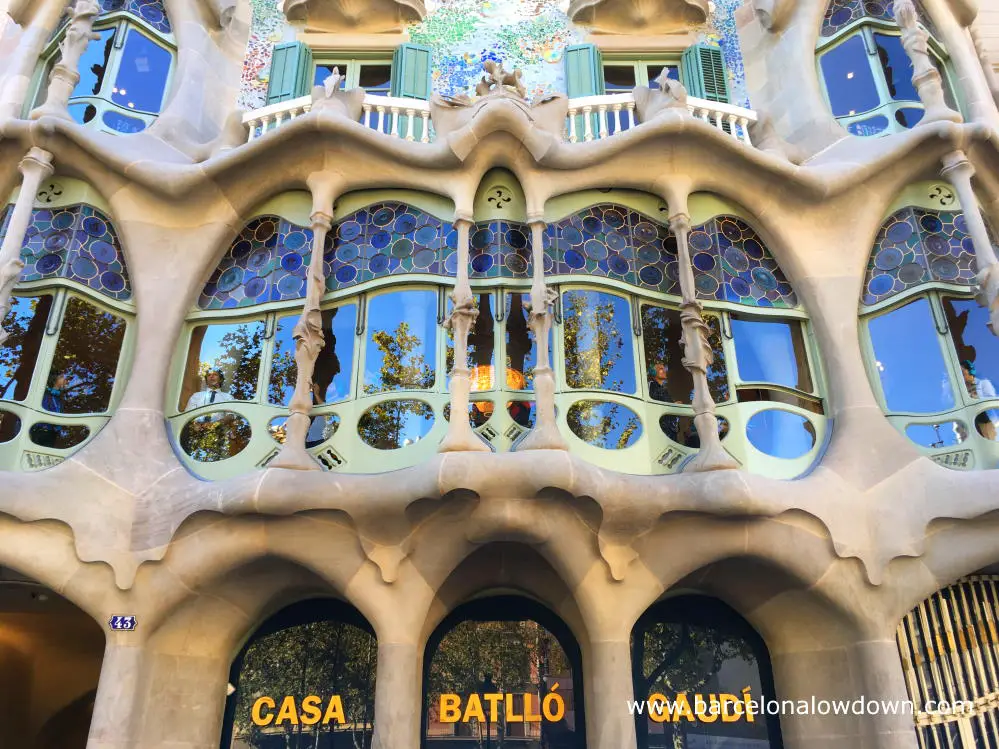 3. Festivals and Street Parties
In addition to football and architecture, Barcelona has a reputation for being one of the world's most vibrant and lively cities. Throughout the year, the city stages a series of festivals and carnival-like street parties, many of which originated from traditional religious celebrations.
The city hosts a series of large music festivals throughout the summer, including Primavera Sound, Sonar Festival, Cruïlla and Rock Fest Barcelona. Festival line-ups include the music industry's biggest names and attract as many as 200,000 visitors to the city.
In addition to the music festivals, each of the city's seventy-two neighbourhoods stages its own Festa Major. These local fiestas typically include street parties, parades, human towers competitions, fire runs and fireworks displays.
The city's most famous neighbourhood festivals include La Mercè, La Festa Major de Gràcia, and La Festa de Santa Eulalia. Other important celebrations include New Year, El Nit de Reis, and La Fest de Sant Juan.
Perhaps the most emblematic features of Barcelona's neighbourhood festivals are the spectacular human towers competitions or Castells. The tower building tradition began in a town called Valls, 100km south of Barcelona, sometime during the eighteenth century and quickly spread across Catalonia. There are currently six official teams of Castellers in Barcelona who compete at local festivals throughout the summer.
4. Long Sandy Beaches
Located on the coast, one of the many things which make Barcelona stand out from other popular city break destinations is its long sandy beaches.
The city's best-known beach is the Barceloneta, located close to the city centre, next to the old fishing quarter, which it is named after.
Thanks to its accessible location, the Barceloneta is a very popular beach and gets very busy at the weekends. People come here to sunbathe and enjoy a drink at one of the beach side bars and cafés or a meal at one of the seafood restaurants in the narrow streets nearby.
The city boasts a total of just over four kilometres of coastline divided by piers and breakwaters into no less than nine beaches. Alongside the beach, there's an attractive paved promenade dotted with restaurants, bars and a handful of hotels.
You might be surprised to hear that, up until the 1980's Barcelona didn't have a beach at all, or at least not a beach where you'd want to spend any time. The city's waterfront was dominated by the busy port, train lines and a sprawling industrial area of factories and warehouses.
In fact, the Somorrostro beach takes its name from the shantytown, which stood on the site from some time in the 1800s until it was torn down in 1966.
The beaches we know today were constructed in preparation for the Barcelona Olympics in 1992. In the run-up to the Olympics, millions of Euros were spent to redirect the train lines, tear down old buildings, clean up the waterfront and build an attractive new boardwalk complete with an Olympic Village, five-star hotels and a yachting marina.
Since then, more and more sand has been added, creating the wide attractive beaches which Barcelona is famous for today.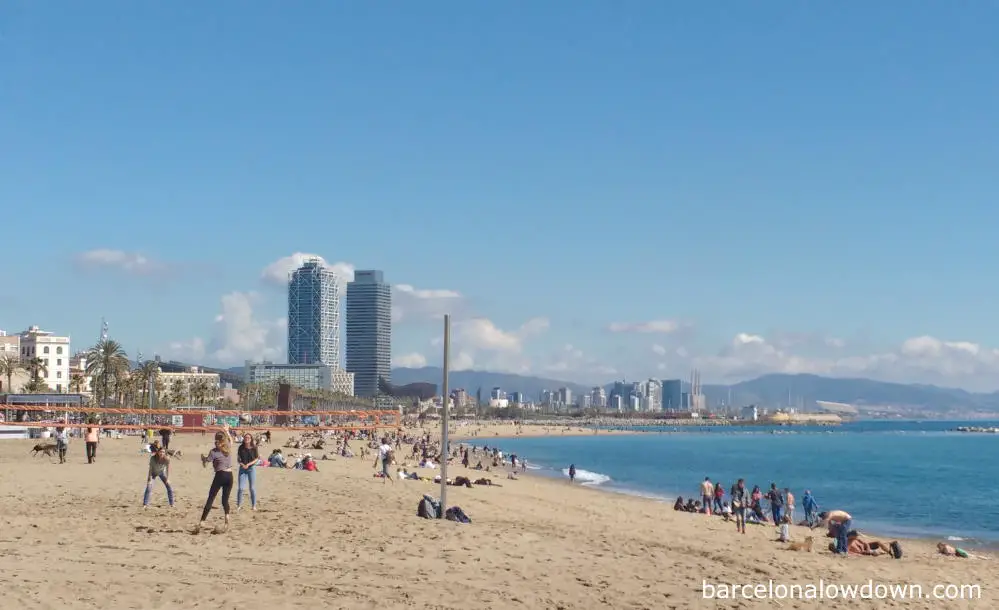 5. Good Food
With no less than twenty-four Michelin starred restaurants, it's no wonder that Barcelona has long been a Mecca for foodies. Even if your budget doesn't stretch to eating at expensive restaurants, the city boasts literally hundreds of restaurants serving fantastic food at all price points.
Spanish cuisine is famous throughout the world, the best-known dishes being Paella, Serrano ham and Tapas. Many first time visitors to Barcelona don't realise that each area of Spain has its own specialities. Although there are plenty of tapas bars and restaurants specialising in Paella in Barcelona, these aren't really considered local dishes.
Barcelona is the capital city of Catalonia, the north-eastern region of Spain bordering France, Andorra and the Mediterranean Sea. Traditional Catalan dishes include; Suquet de peix, Esqueixada, Mandonguilles amb sípia, Escalivada, Calçots and Fricandó all accompanied with Pa Amb Tomaquet and washed down with locally produced wine.
This doesn't mean that Barcelona's restaurants only serve local Catalan and Spanish dishes, far from it. The city is home to a large foreign-born population, and this diversity is reflected in the city's restaurants. Whether you're a fan of Argentine, Thai, Italian, Mexican, Indian, French, Middle Eastern, Moroccan, Senegalese or Vietnamese food, you'll find it in Barcelona.
6. Good Weather
Sitting on the same latitude as Chicago and Rome, Barcelona enjoys a mild climate throughout the year. Even during the depths of winter, temperatures are usually close to fifteen degrees centigrade (59 Fahrenheit) by mid-day.
From April through to October, daytime temperatures are typically above twenty degrees, and it seldom rains.
The mild climate explains why people in Barcelona spend so much time outside; eating al fresco at open-air bars and restaurants, walking or cycling in the surrounding hillsides, relaxing with friends on the beach. It's also the reason why so many Brits and Northern Europeans holiday in Spain every year.
Find out more about the weather in Barcelona in this post >>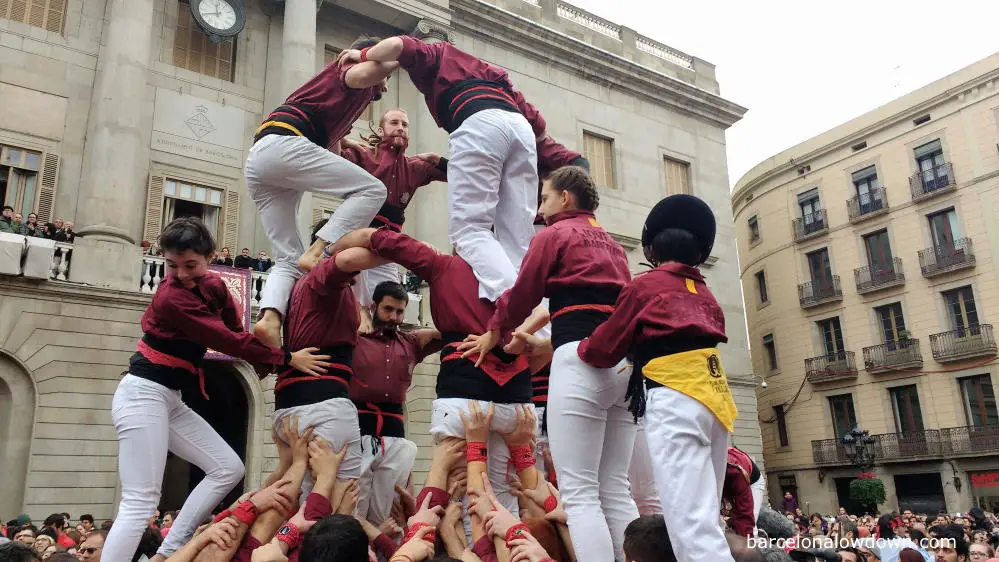 7. Quality of Life
Ask any foreign resident why they chose to live in Barcelona, and the chances are they'll mention the quality of life. Indeed, many people will tell you they originally moved here with the intention of staying for a couple of years but ended up enjoying the lifestyle so much that they ended up staying.
Most Barcelona residents value their free time and try to maintain a healthy balance between work and leisure. This is certainly made easier by Barcelona's climate and the fact that the city has such a diverse range of activities to choose from.
The city has an efficient public transport system, meaning that you don't need a car and the associated hassles. Instead of wasting time languishing in traffic jams, a short trip on the metro is just another break in the day, an excuse to stop for a coffee and catch up with the day's news.
Barcelona is famous for the wide range of cultural activities which take place throughout the year. Even on a weekday, there's always plenty of choices for things to do after work, whether you prefer a relaxed drink with friends, or a more lively night clubbing or maybe a film or a show.
At the weekend, if you fancy escaping the city, there's plenty of things to see and do nearby, most of which are accessible by public transport. From cycling, walking and running in the hills surrounding Barcelona to trips further afield to the Costa Brava's unspoilt beaches or the mountains of the nearby Pyrenees.
8. Famous Artists and Writers
Barcelona has always been a cultural melting pot and has attracted artists, poets and writers from across Spain and the rest of Europe.
Perhaps the city's best-known resident is Antoni Gaudí, who was born in nearby Reus and moved to Barcelona to study architecture when he was sixteen years old. Other famous architects who have lived in Barcelona include Berenguer de Montagut, Lluis Domenech I Montaner, Josep Puig I Cadafalch and Ildefons Cerdà.
Famous Spanish artists who were either born or lived in Barcelona include Pablo Picasso, Joan Miró and Antoni Tàpies. More recently, street artists such as El Pez and El Xupet Negre began their careers spray painting the walls of Barcelona.
Barcelona has also been home to a wealth of bestselling international authors, including George Orwell, Ernest Hemingway, Gabriel García Marquez and Vargas Llosa.
Spanish author Miguel de Cervantes also lived here for several years, and Barcelona is featured in his novel Don Quixote.
Hardly surprisingly, the city has also been home to famous musicians. Some were born in Barcelona; others moved here to further their careers or were attracted to the city's bohemian lifestyle.
Famous Spanish musicians who have lived in Barcelona include Loquillo, Pau Dones, Joan Manuel Serrat and Manu Chao. Fans of eighties rock bands may be interested to know that Tyla from the Dogs D'Amour lived in Barcelona for several years.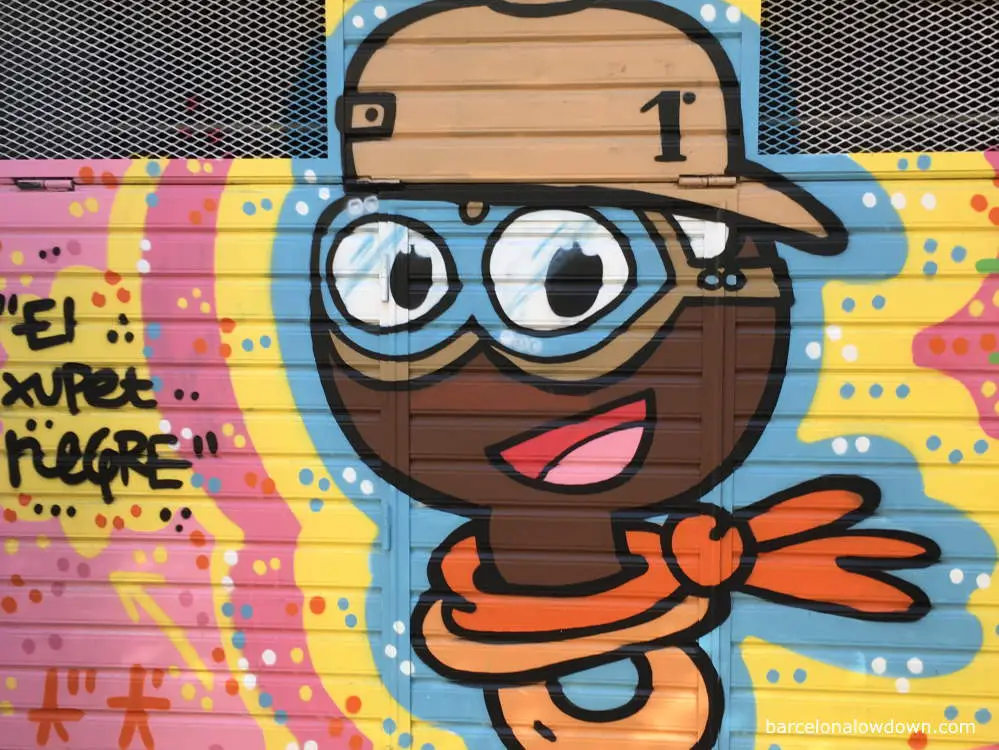 9. Political Demonstrations
Barcelona has long been a centre for progressive politics and a hotbed of political activity.
The first Spanish trade union was founded in Barcelona in 1840, and in 1919, after eight workers were laid off at the "La Canadenca" Electrical Company, a month-and-a-half-long strike finally led to the establishment of the forty-hour working week.
During the first half of the twentieth century, Barcelona was a centre for anarchists, republicans and communists, which led to the city being bombed heavily during the Spanish Civil War.
In more recent times, the city has become famous for the annual Independence protests, which have taken place on the 11th of September every year since 2010. Frequently attended by more than a million people, the well-organized protests have a festive atmosphere and have become an integral part of the annual La Diada celebrations.
10. Smart City and Start-up Hub
Barcelona regularly features in the annual lists of the world's smartest cities.
During the last decade, the city council has invested in infrastructure to improve residents' quality of life and reduce traffic pollution.
The city's public transport system is efficient and easy to use, and most of the buses are powered either by natural gas or hybrid engines. The TMB app helps users find the nearest solar-powered bus stop. The bus stops themselves are equipped with LED displays indicating when the next bus will arrive, updated in real time.
Other ways in which technology has been used to reduce the city's environmental impact while making life easier for residents include smart lighting in public spaces, a city-wide free WIFI network and a bicycle sharing system called Bicing with electric bikes whose availability can be tracked in real-time using an app.
The city has also launched several initiatives to promote technology start-ups, including Barcelona Technology Lab, Barcelona Activa and the 22@ technology district and is frequently listed as one of Europe's top 5 start-up hubs.
---
Did I miss anything? If you can think of any other things that Barcelona is famous for, why not tell us about it in the comments section below?